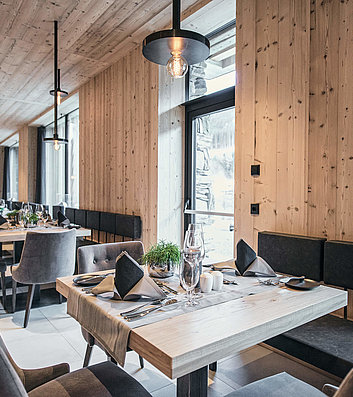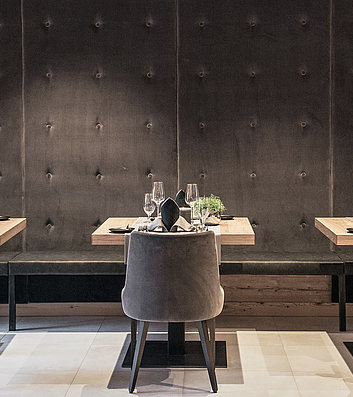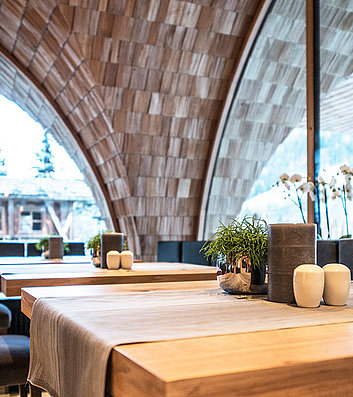 The GOOD IS CLOSE AT HAND
THIS GOURMET HOLIDAY IN SOUTH TYROL WILL AMAZE YOUR PALATE.
Tenne on your plate. That translates into rustic basics, mediterranean influences and cosmopolitan curiosity. Plus the purity of mountain spring water and natural treasures from producers we know by name. All of this blends into something surprising. Dishes that combine the down-to-earth of tradition with the lightness of the new. For guests of the lodges, every gourmet holiday in South Tyrol begins exactly as it ends: at a finely laid table with all kinds of culinary delights. Upon request, chalet holidaymakers can also enjoy the breakfast buffet and the à la carte evening menu.
GUARANTEED
ingenously
COMBINED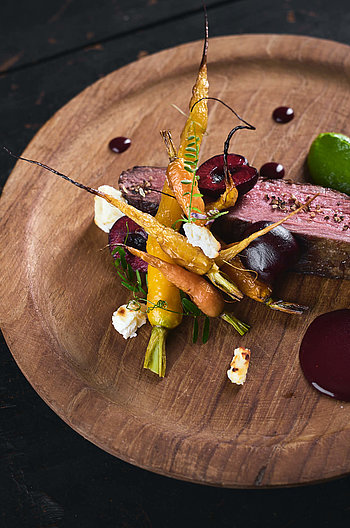 01
REGIONAL FROM THE START UNTIL THE EVENING MENU À LA CARTE.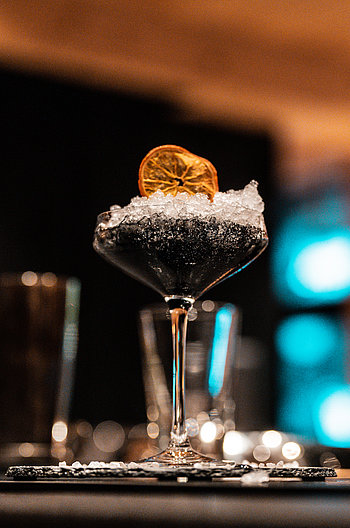 02
FUN AWAITS AT THE BAR. AND CREATIVE ENJOYMENT IN A GLASS.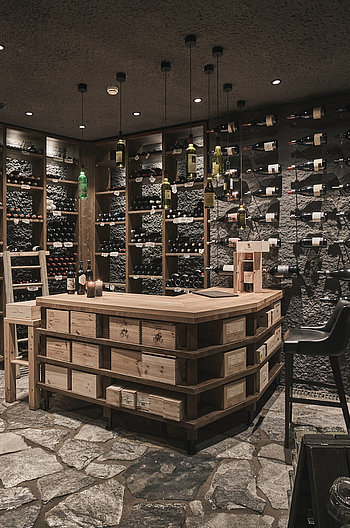 03
PASSION FOR EXQUISITE WINE. AND ELEGANT LUXURY IN STONE.
THE SHORTER THE WAY, THE BETTER THE TASTE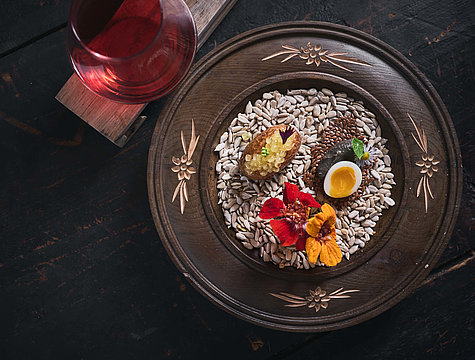 FLAVOURS RANGING FROM ALPINE FRESHNESS TO THE WIDE WORLD.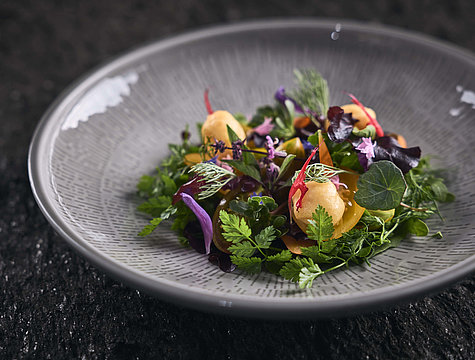 DISHES THAT TICKLE THE TASTE BUDS AND WARM THE SOUL.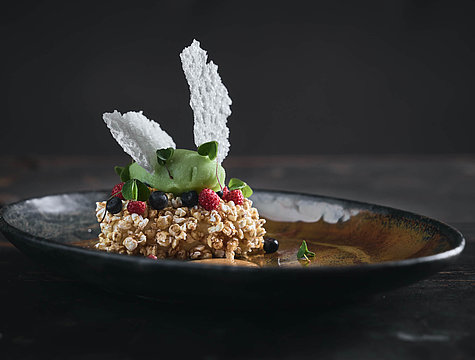 AN EVENING TO SUIT YOUR TASTE.
Tenne Lodges und Chalet Service
Enjoy the privacy in your own lodge or your chalet.
Breakfast in bed? Or simply starting the day privately in a bathrobe in the lodge? Should it be an undisturbed dinner? Or you don't feel like cooking in the Tenne Chalets? No problem. We are here for you all your wishes! We are happy to deliver breakfast in the morning and during the day dishes from the chalet menu as well as pizzas from the Tenne Club Pizzeria (in the winter season) directly to your chalet. Guests of the Tenne Lodges can also enjoy the dishes from the evening à la carte menu in their own lodge.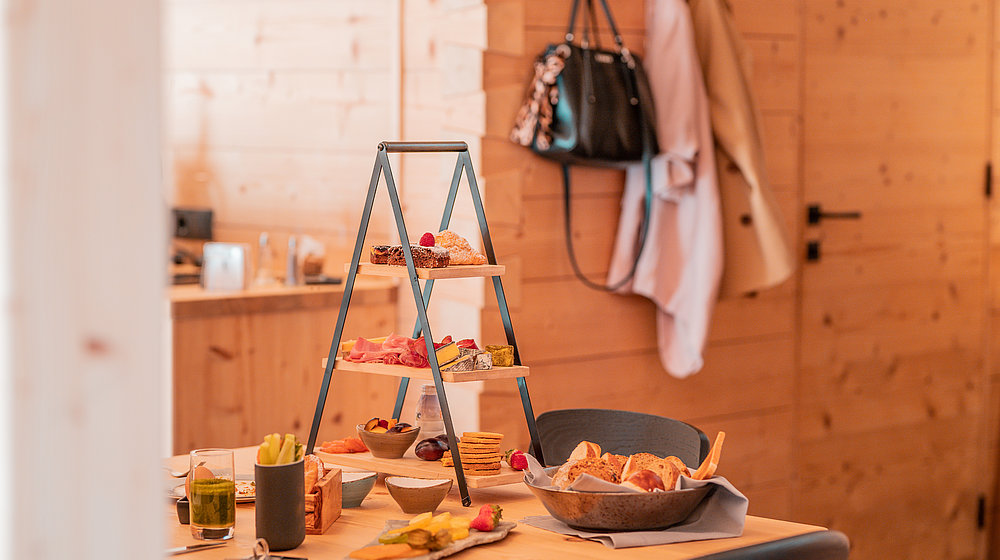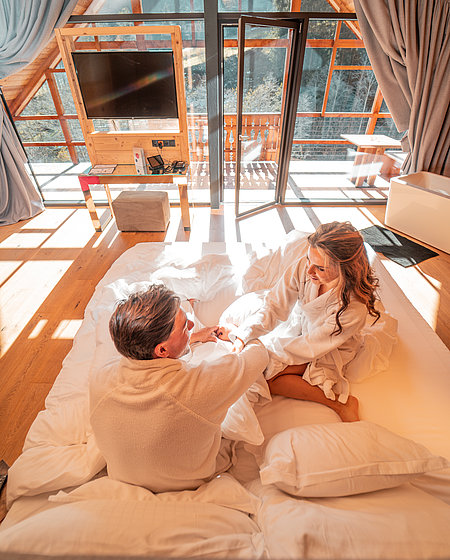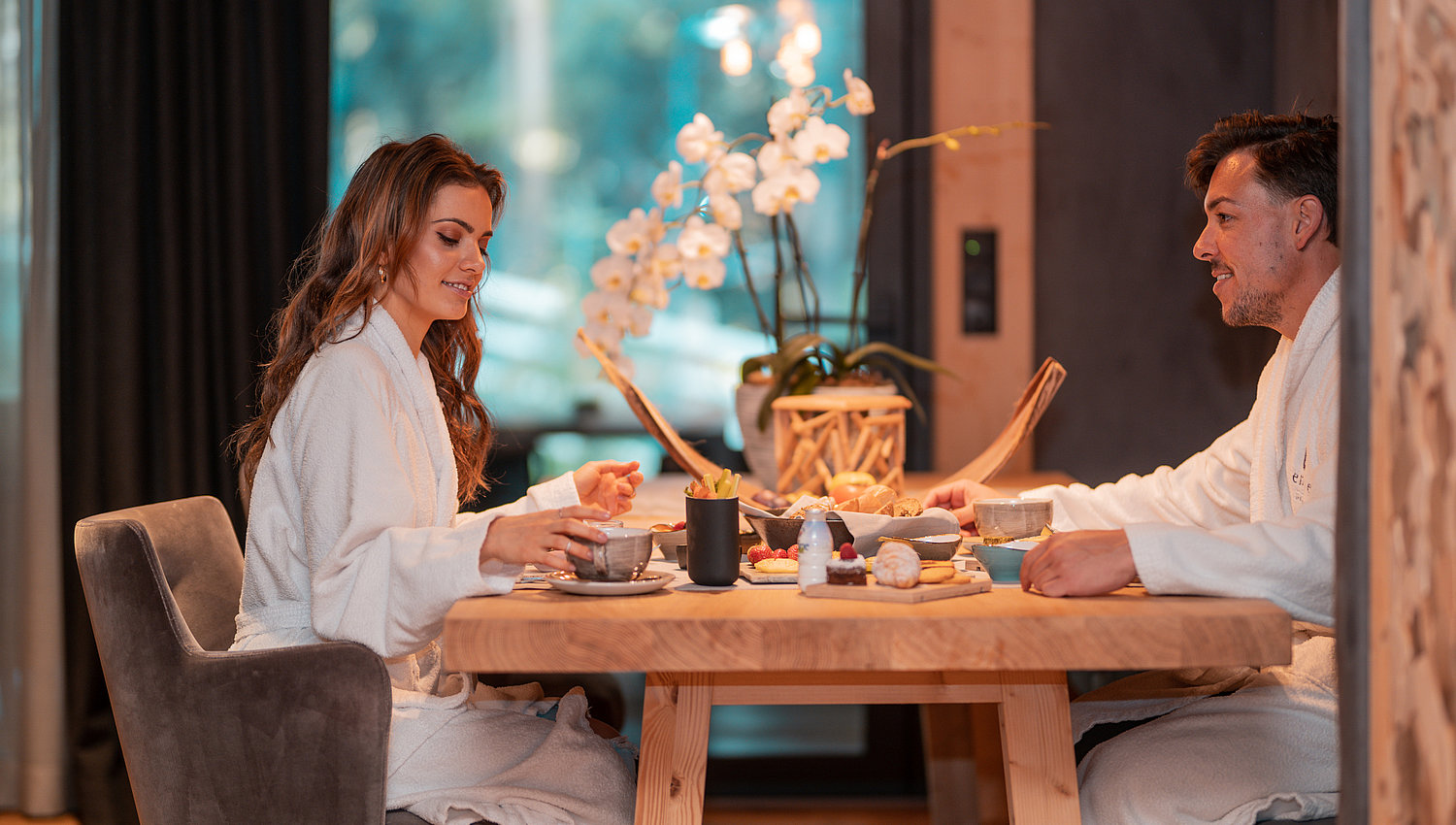 WE HAVE THOUGHT OF EVERYTHING
THE RIGHT CHOICE
LET US CONVINCE YOU AND EXPERIENCE IT FOR YOURSELF.