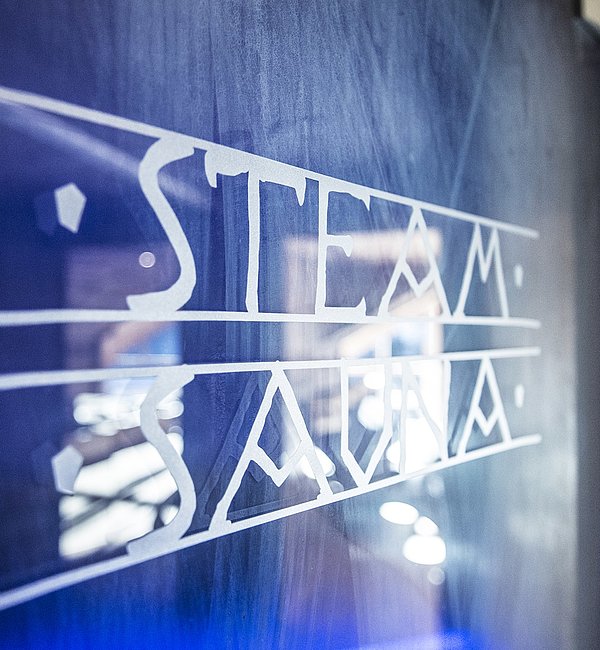 CONCERNS DRIFT AWAY
SWEAT AWAY EVERYDAY STRESS.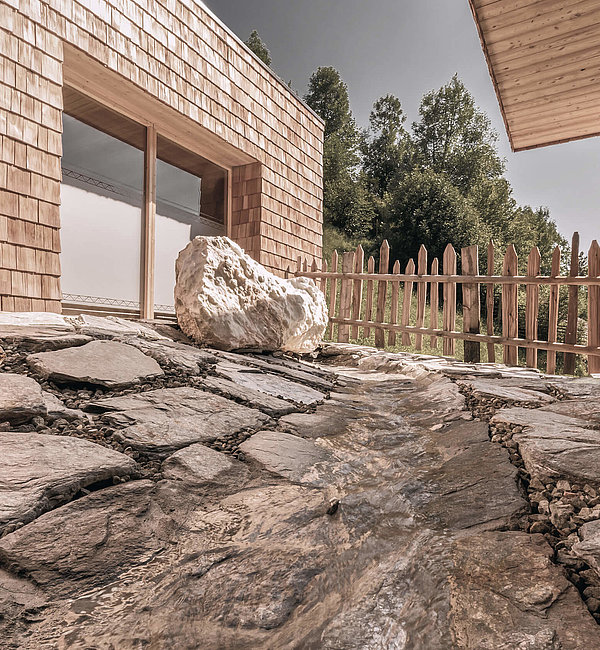 CONCERNS DRIFT AWAY
SWEAT AWAY EVERYDAY STRESS.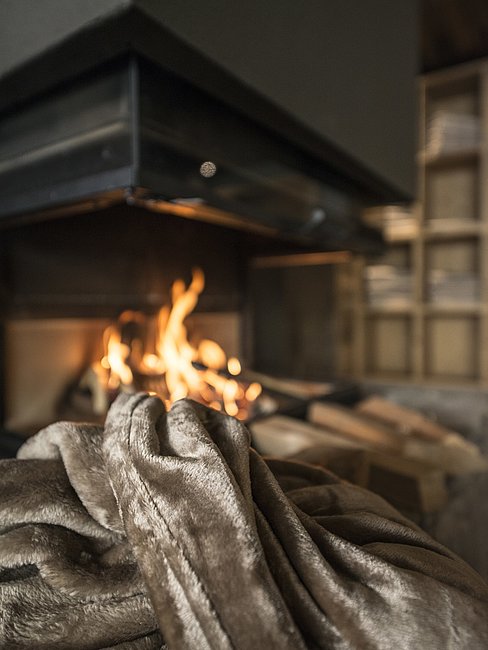 TO FEEL MEANS TO SEE WITH CLOSED EYES.
Fine beads of steam kiss the body. Silence caresses the soul. Our sauna world is your sanctum of happiness that touches you in many ways. Here your senses go on a journey – and come to rest as if on a bed of clouds. Fragrant-aromatic in the organic sauna, fiery-intense in the Finnish sauna, and pleasantly mild in the steam bath – where do you feel most at home?
HOLD ON TO
WHATEVER KEEPS
YOU WARM INSIDE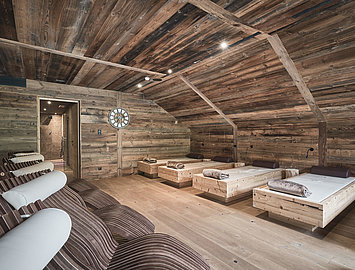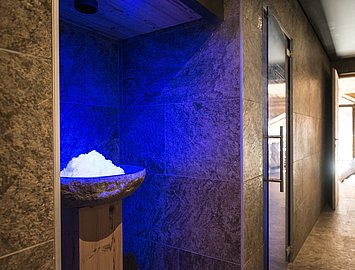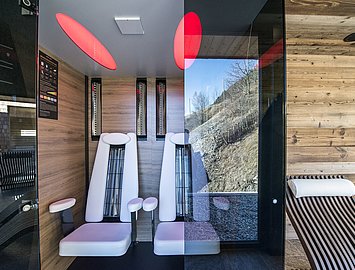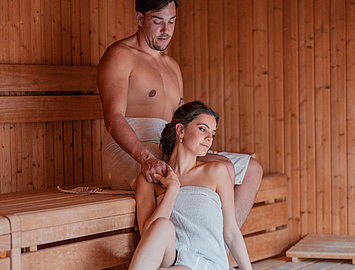 HIGH TEMPERATURES. DEEP RELAXATION.
The flames dance in the fireplace of the relaxation room. Here you can lie back and relax after a sauna session. Read, snooze, enjoy the silence. Every now and again your gaze wanders outside, to the hustle and bustle on the piste and the mountain world. The infra-red seats warm the body from the inside, melting any tension into thin air. Thirst quenchers are available at the vitality bar. Those so inclined can go straight outside to the oxygen shower after a hot session of sweating, and enjoy the tingling mountain air on their skin. A hot-cold feeling of happiness.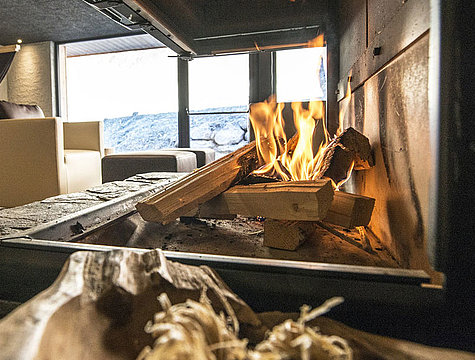 A WARM EMBRACE FOR BODY AND SOUL.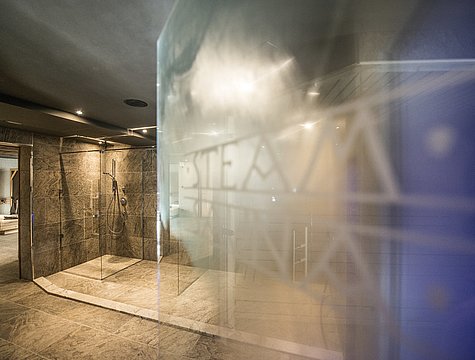 DENSE VAPOURS, FRAGRANT STEAM. LIKE BALM FOR THE RESPIRATORY SYSTEM.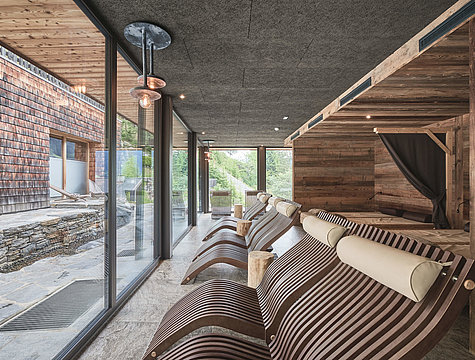 after a hot time, deep and full relaxation.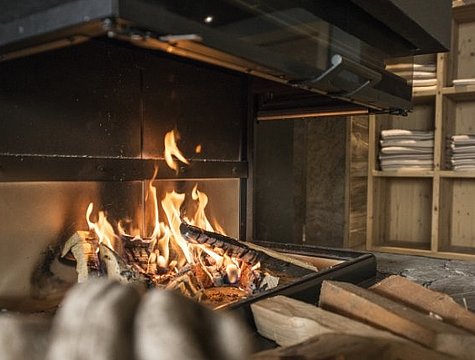 IT HIZZES, IT HEATS AND SIMPLY DOES YOU GOOD.
THE RIGHT CHOICE
LET US CONVINCE YOU AND EXPERIENCE IT FOR YOURSELF.