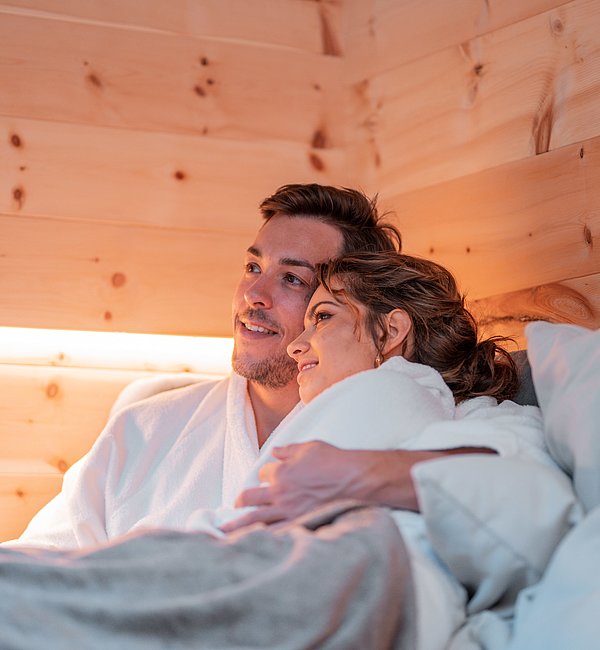 ALL ABOUT YOU
YOUR PRIVATE FEEL-GOOD TIME.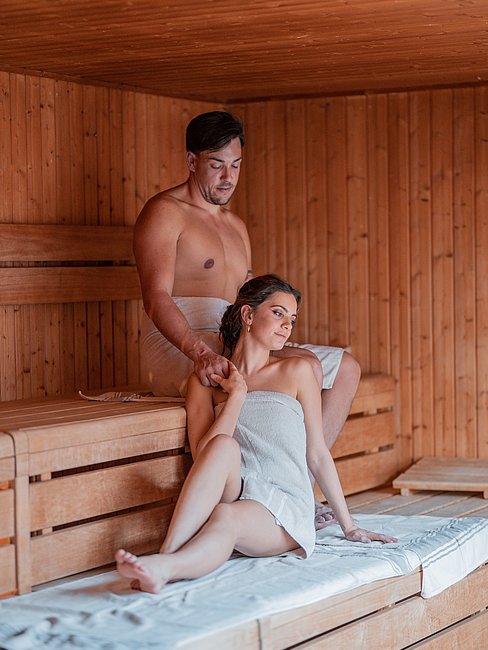 SMALL MOMENTS AND BIG FEELINGS.
Time is precious. To be able to enjoy it undisturbed is a special privilege. Immerse yourself alone. Close your eyes and just allow yourself to drift, no matter where. Listen to the sauna in peace and quiet. The dream of absolutely private wellness enjoyment becomes a reality in the Tenne: The infinity pool and saunas can be reserved exclusively for a few hours in the evening.
IT'S THE MOMENTS
TOGETHER WE
REMEMBER FOREVER
EVERY HOUR A PLEASURE. EVERY MINUTE AN EXPERIENCE.
A pool for two. The mountains bathed in the evening light. A bottle of champagne at the edge of the pool. Then into the empty sauna. Enjoy heart-warming moments all to yourself. In the Tenne, we create space for what is essential: being together. Space for precisely those moments when you feel relaxation becoming tangible. For lovers, for families, for best friends. Treat yourself to the luxury of absolutely private well-being in our spa hotel in South Tyrol.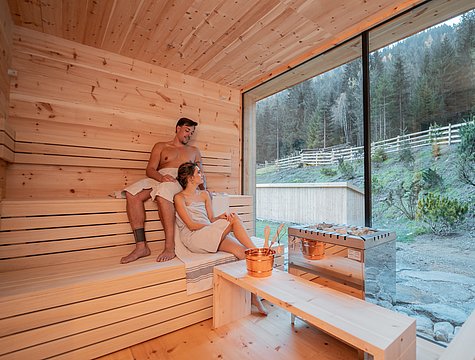 A PIECE OF TENNE ALONE FOR YOU AND YOUR FAVOURITE PEOPLE.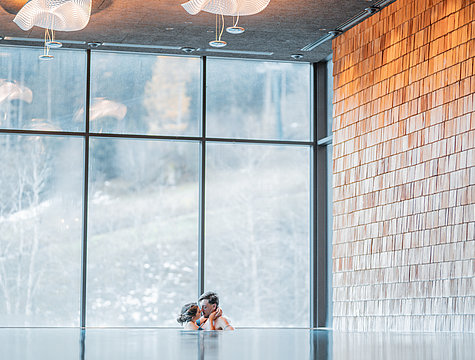 BEAUTY THAT IS EXPERIENCED TOGETHER IS TWICE AS BEAUTIFUL.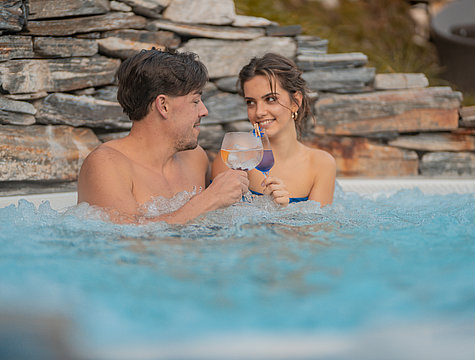 ON ONE WAVELENGTH. BATHING IN HAPPINESS TOGETHER.
THE RIGHT CHOICE
LET US CONVINCE YOU AND EXPERIENCE IT FOR YOURSELF.