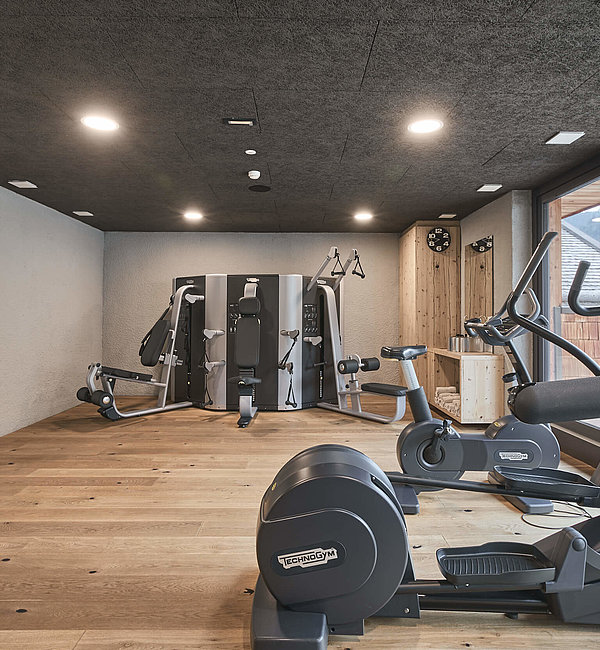 ROOM FOR BALANCE
COME TO REST THROUGH MOVEMENT.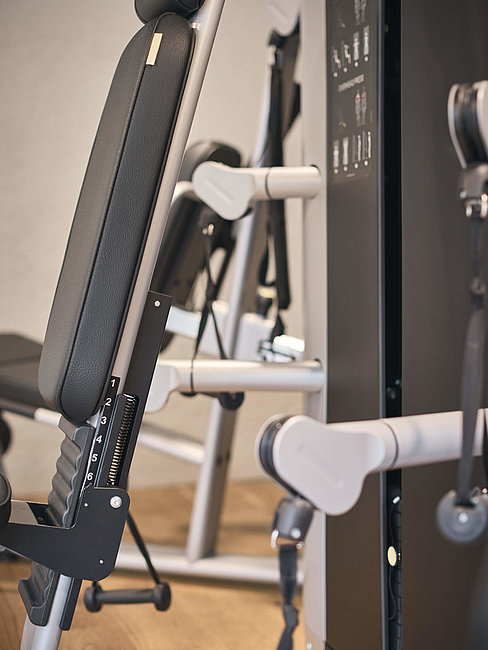 A WORKOUT CLOSE TO NATURE.
The heart is pounding. The muscles tremble. The skin is beaded with sweat. One last deep breath and you make that last leg extension. Another minute on the treadmill. The power of the mountains helps during the workout since the huge glass front brings them up close to you. It almost feels like you were cycling or walking through nature.
THE BODY ACHIEVES
WHAT THE MIND
BELIEVES
FEEL YOUR OWN LIMITS.
Our fitness room is not only equipped with a motivating view, but also with high-quality Technogym equipment. The Excite® collection 700 provides a fully connected cardio experience. There are also numerous exercises to choose from on the Plurima Multistation Wall.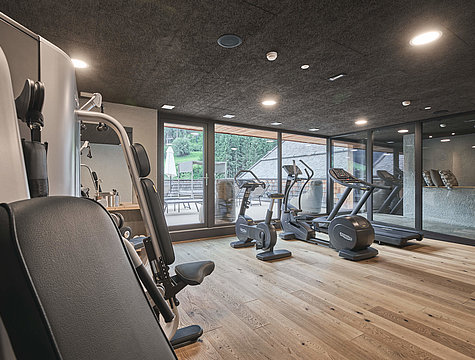 FEEL EVERY MUSCLE WHILE YOU GAZE ACROSS THE MOUNTAIN PANORAMA.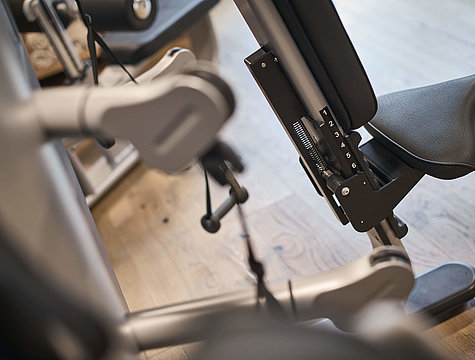 ALL THAT REMAINS AFTER A WORKOUT IS ENERGY AND A SENSE OF HARMONY.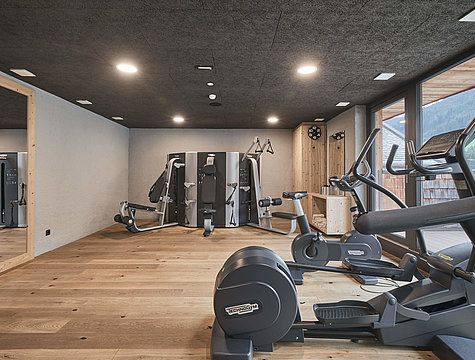 WITH THIS VIEW YOU DON'T NOTICE THAT THE TREADMILL PURS ALONG UNDER YOUR FEET.
THE RIGHT CHOICE
LET US CONVINCE YOU AND EXPERIENCE IT FOR YOURSELF.