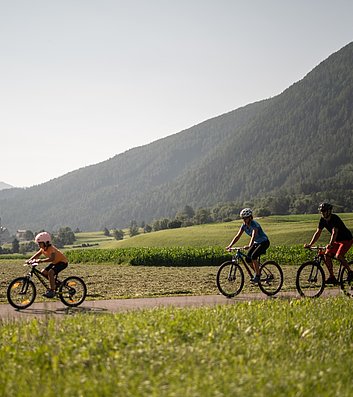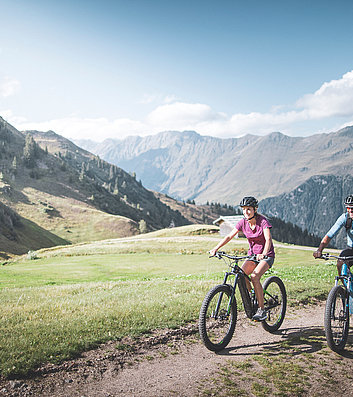 WELL SADDLED FOR ADVENTURE
TWO BIKES, ONE DESTINATION: YOUR CYCLING HOLIDAY IN SOUTH TYROL.
What do the breeze, the aromatic mountain air and the unique mountain panoramas have in common? They are all parts of your cycling holiday in South Tyrol. Where your heart beats faster. Where a new view awaits you with every turn. And with every step, a small feeling of happiness. With or without a tailwind, you can ride along the Ratschings Panorama Tour to alpine huts with amazing views, along the Brenner cycle route through the Eisack valley, or up to one or other of the Alpine passes. At the Tenne Lodges we are always on hand to offer you advice and assistance.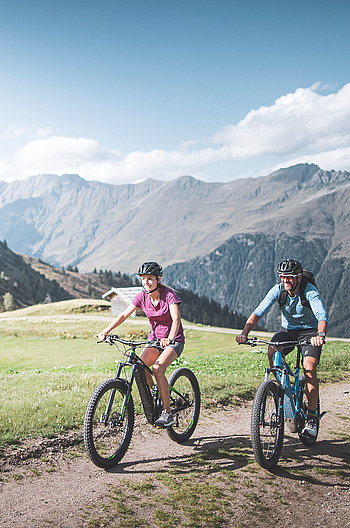 01
Spectacular views on wonderful bike paths.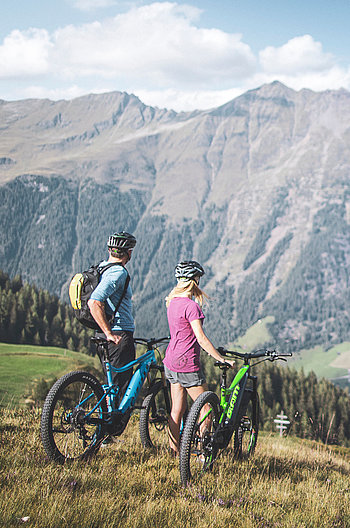 02
ON TOUR WITH THE BIKE GUIDE. THROUGH UNTOUCHED NATURE.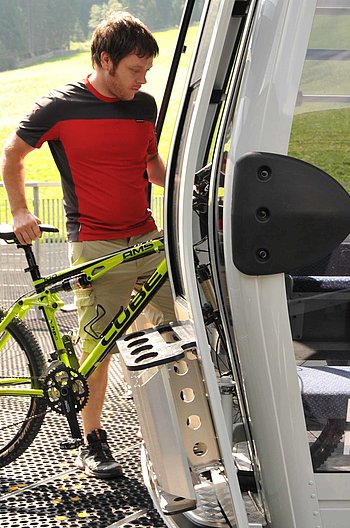 03
TAKE OFF UPWARDS WITH THE CABLE CAR. FOR UNIQUE, FAST DOWNHILL RIDES.
IT'S THE UNKNOWN AROUND THE CORNER THAT TURNS THE WHEELS.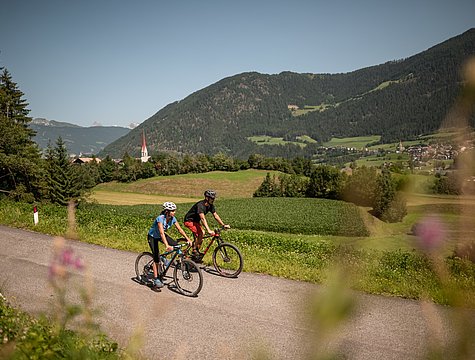 PEDALLING INTO NATURE TOGETHER WITH A PRO.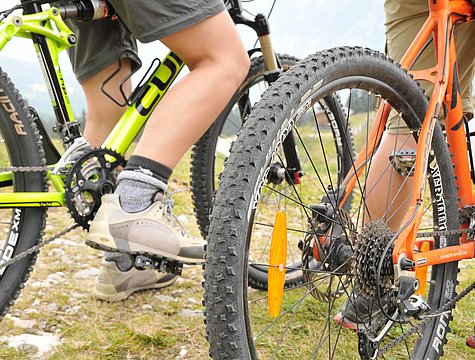 MOUNTAIN BIKING IN RATSCHINGS NOT ONLY STRENGTHENS YOUR CALVES.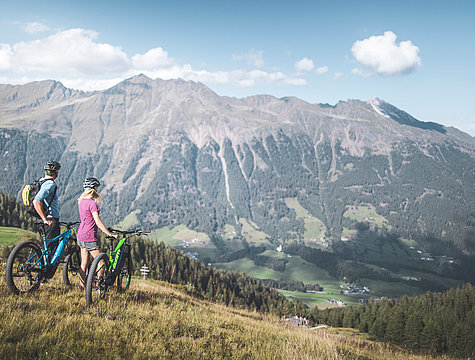 FULL EXPERIENCE, HALF THE EFFORT: TAKE THE E-BIKE ON AN EASY TOUR.
WE HAVE THOUGHT OF EVERYTHING
THE RIGHT CHOICE
LET US CONVINCE YOU AND EXPERIENCE IT FOR YOURSELF.