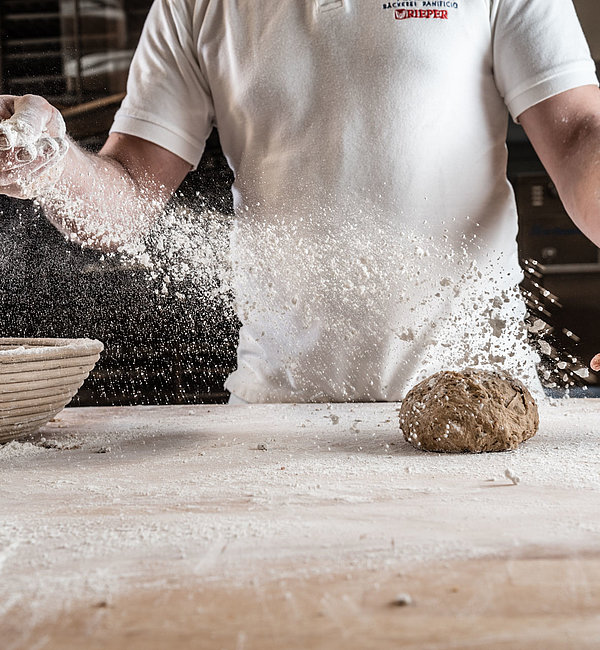 Local and innovative
Our kitchen philosophy. From cultivation to presentation.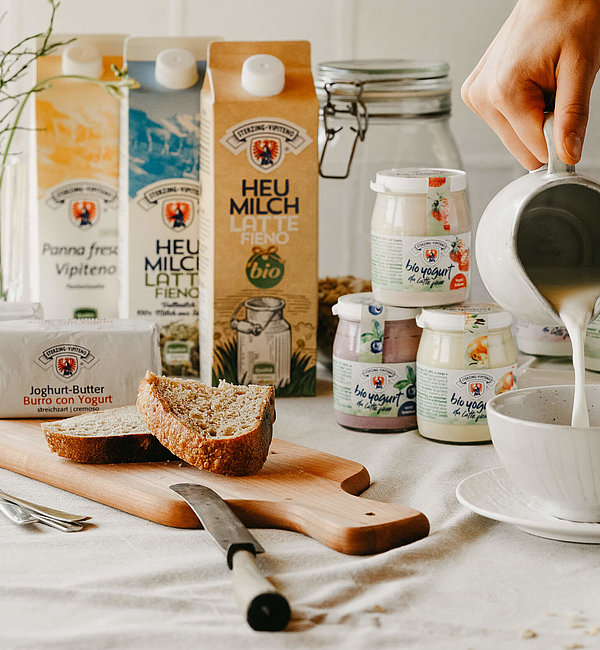 Local and innovative
Our kitchen philosophy. From cultivation to presentation.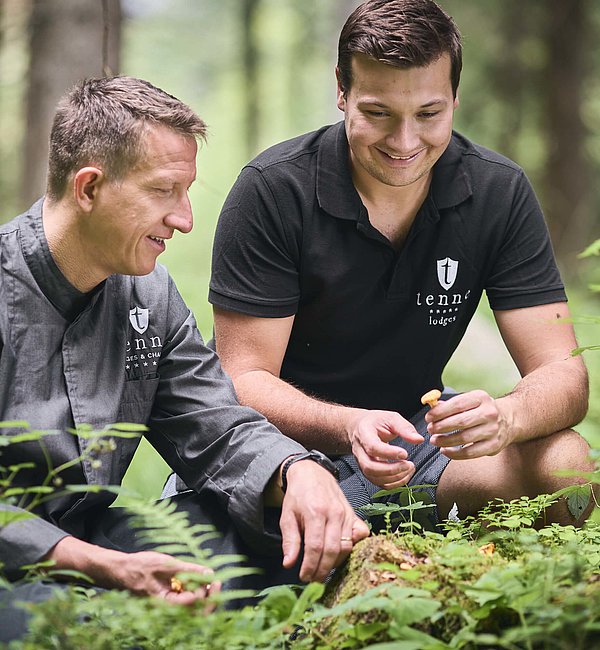 Local and innovative
Our kitchen philosophy. From cultivation to presentation.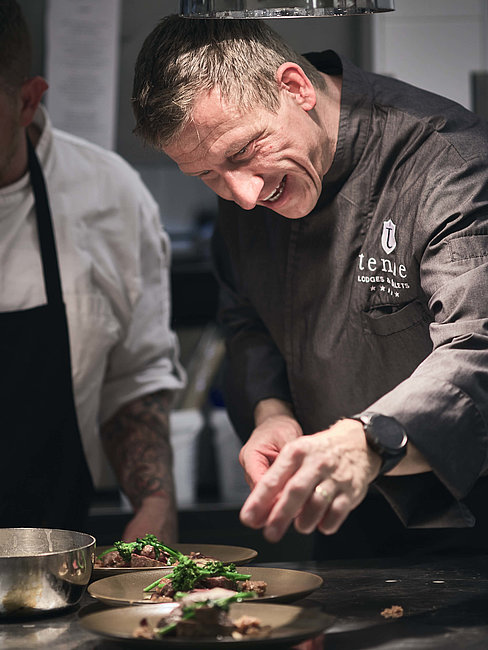 We can never have enough of nature
Already when planning the Tenne Lodges with our architect Martin Gruber, nature was our primary focus. Wood and stone. As close as possible. This common thread continues in culinary terms. Our head chef Mike Bräutigam lives and breathes regionality. Local products from farmers. The old is being rediscovered and recombined. Always innovative and surprising. The basis for enjoyment is also the in-house spring water. And of course partners nearby who grow high quality produce. Over the years we have been able to build up a fine network of great partners. And we are grateful for them. Our dishes would not be the same without the delicious organic eggs from the Marginterhof, the vegetables from the Zössmayr family in Mareit or the trouts from the fish farm in the valley Passeier. You can find out more about our partners under the topic of sustainability.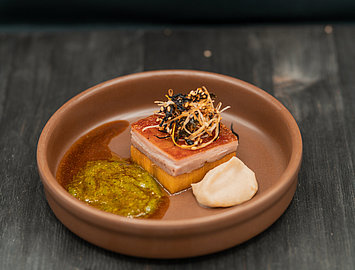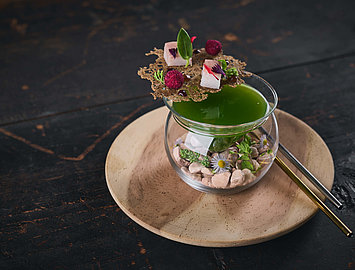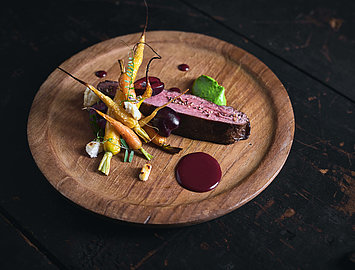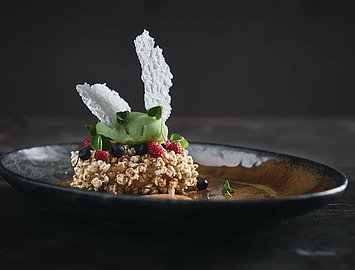 Head chef Mike Bräutigam
Mike Bräutigam, born in Jena, has made the kitchens of Europe his home. In 2016 he decided to help plan and manage the culinary side of the Tenne Lodges. Previously, he cooked at Heinz Beck's Gusto restaurant in Quinta de lago in Portugal, Heinz Beck's restaurant La Pergola in Rome, the Waldorf Astoria Hotel & Resorts Cavalieri Hilton in Rome, Norbert Niederkofler's restaurant St. Hubertus in St. Kassian in Abtei, as well as in the Stüa di Michil by Arturo Spicocchi in Corvara.
One of his passions is preserving the old and combining it with the new. He has created his own herb garden, selects his suppliers with great care and maintains constant contact with the farmers. Creations such as the zucchini mountain cheese piccata with melted tomatoes and rocket, the suckling piglet with parsley root and mustard seed or the walnut pancake with plum and yoghurt have come about with a lot of love for local products. The value of the ingredients is reflected on the plate. You can feel the pleasure on your tongue. Experience it on your own palate on a gourmet holiday in South Tyrol.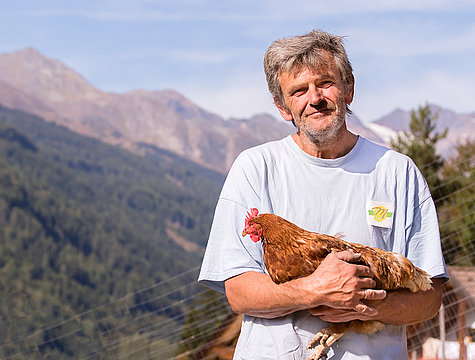 Organic eggs from the Marginterhof in the valley Pflersch.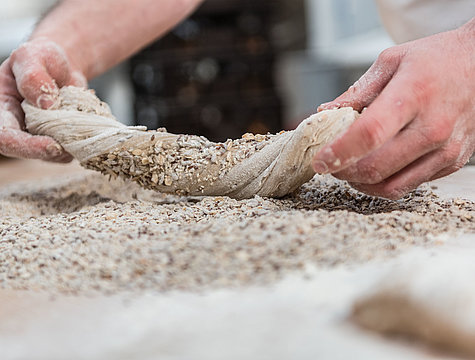 Bread from the bakery Pardeller in Vipiteno.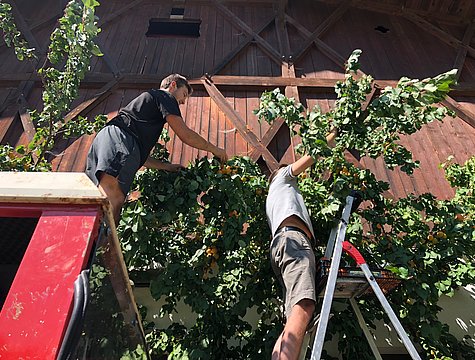 Apricots from our own cultivation.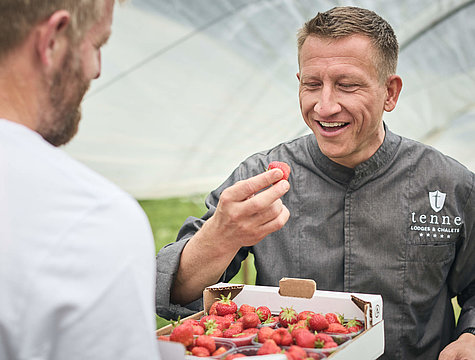 Strawberries from the farmer Flinglhof in Ratschings.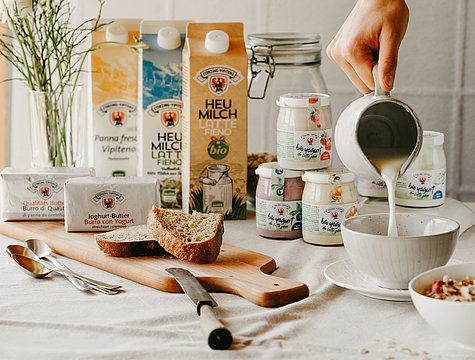 Milk, butter and yogurt from the dairy company Milchhof Sterzing.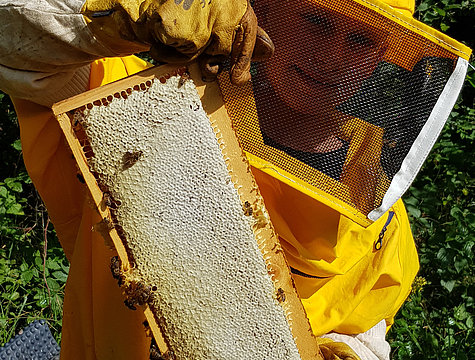 Honey from the beekeeper Kasseroler.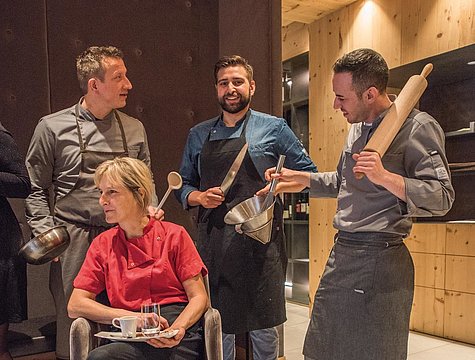 Attention to detail and having fun during work.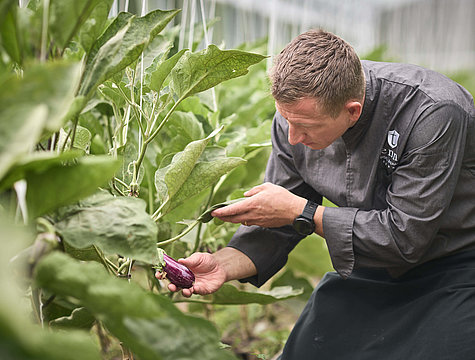 Vegetables from the Waldförsterhof in Mareit.
THE RIGHT CHOICE
LET US CONVINCE YOU AND EXPERIENCE IT FOR YOURSELF.