Credits
Tenne Lodges & Chalets
Owner and content creator:
Berghotel Ratschings OHG der Rainer Annelies
Bichl 51 - I-39040 Ratschings (BZ)
Tel.: +39 0472 / 433 300
E-mail info(at)tenne-suedtirol.com
Webiste www.tenne-suedtirol.com
TaxID.: IT00740470216
Corporate Design
Font Martinus
Photography:
© Berghotel Ratschings OHG der Rainer Annelies
© Andreas Tauber
© Alex Garbin
© Rotwild
© Tim Wehrle
© Matty Mairhofer
© Anna Duschl Wedding photography
© Tourist association Ratschings and Manuel Kottersteger
© Tourist association Sterzing Pfisch Freienfeld and Patrick Schwienbacher, Stephanie Defregger, Martin Schaller, Klaus Peterlin
© IDM Südtirol–Alto Adige und Alex Filz, Marion Lafogler
© Skytrek Sterzing
© Tilo Klein
© Tourist association Bolzano and Luca Ognibeni, Sergio Buono, Guadagnini
© Tourist association Bruneck and Harald Wisthaler, Manuel Kottersteger
© Brixen Tourismus and Andreas Tauber, Helmut Moling, Leonhard Angerer, Santifaller Photography
© Tourist association Meran and Therme Meran, Gardens of Castle Trauttmansdorff, Philipp Unterholzner, Alfred Tschager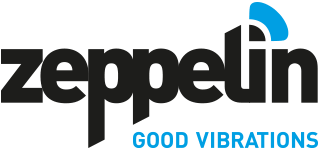 © Design, concept, realisation & hosting
Zeppelin Group Ltd.
Via Kuperion, 34
I-39012 Merano
South Tyrol - Italy

Tel +39 0473 49 86 00
Fax +39 0473 49 86 01