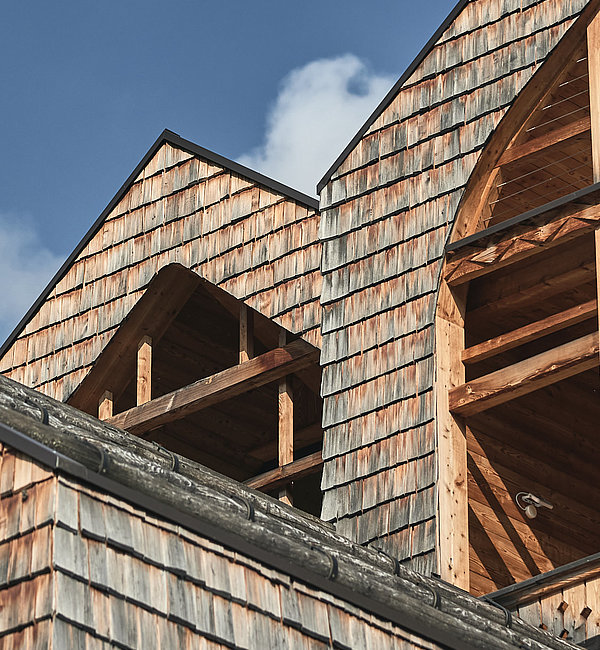 In harmony with nature
Sustainable, connected and grateful.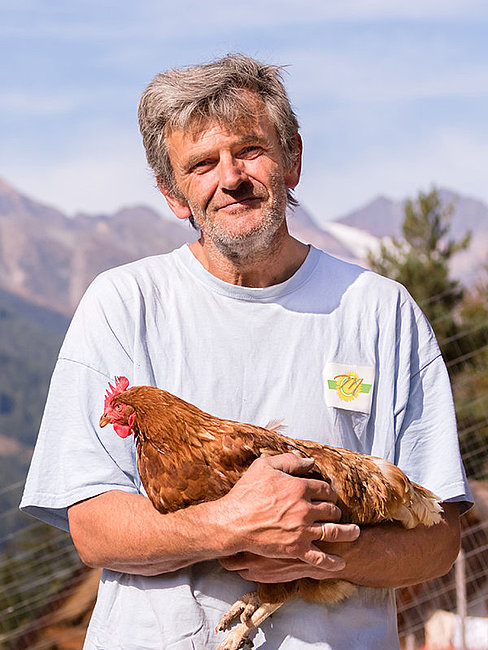 We count on local products.
These include organic eggs from the Marginterhof in the valley Pflersch, bread from the Pardeller bakery in Sterzing, vegetables from the Zössmayr family in Mareit, trout from the fish farm in the valley Passeier, organic butter and dairy products from the dairy farm in Sterzing, butter from the mountain cottage Klammalm in summer, herbs from our own herb garden, Alpine honey from Ratschings, strawberries from the Flinglhof in Ratschings, homemade apricot jam from our farm and much more.
We can never have enough of nature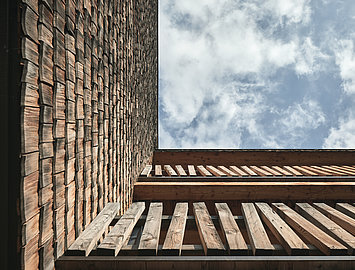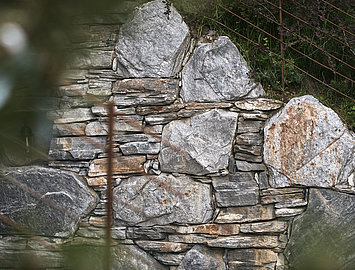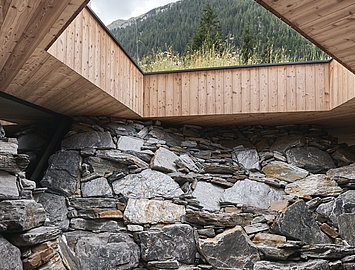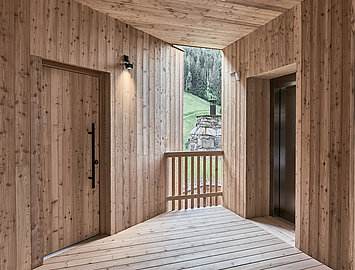 Built with the strength of nature
Nature was already the focus of the construction of the Tenne Lodges and the Tenne Chalets. Wood from South Tyrol, especially thousands of shingles. Silver quartzite from the valley Pfitsch built into the walls, in the wine cellar, in the whirlpool. A private spring with refreshing mountain water. And an electric car for our guests to borrow so that your own car can stay in the garage.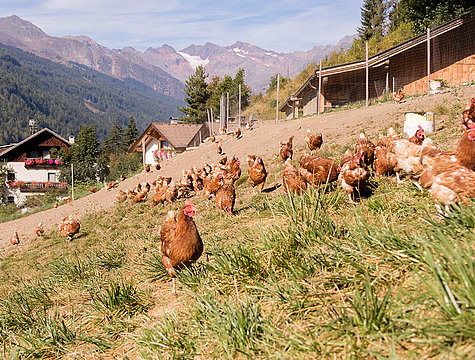 Organic eggs from the Marginter Hof in the valley Pflersch.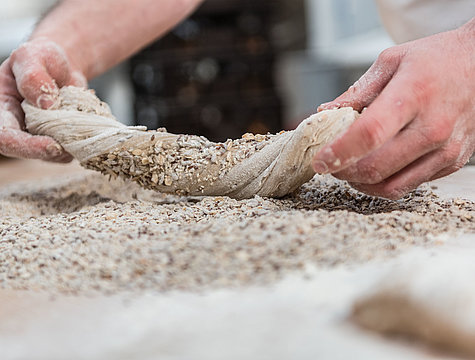 Bread from the Pardeller bakery in Vipiteno.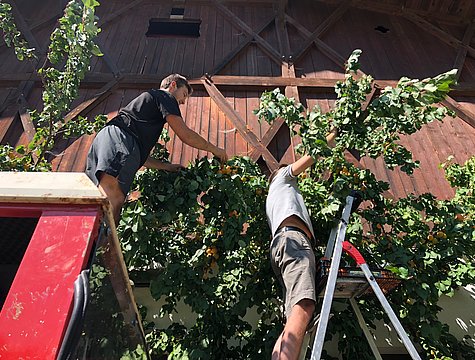 Picking apricots on our farm in Ratschings.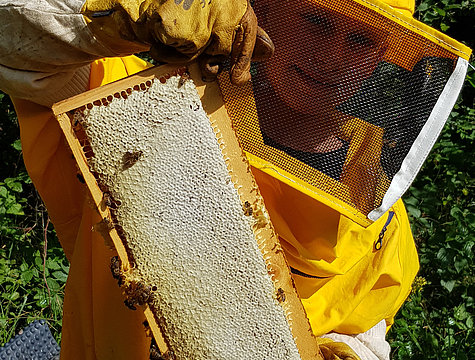 Honey from the beekeeper Joachim Kasseroler.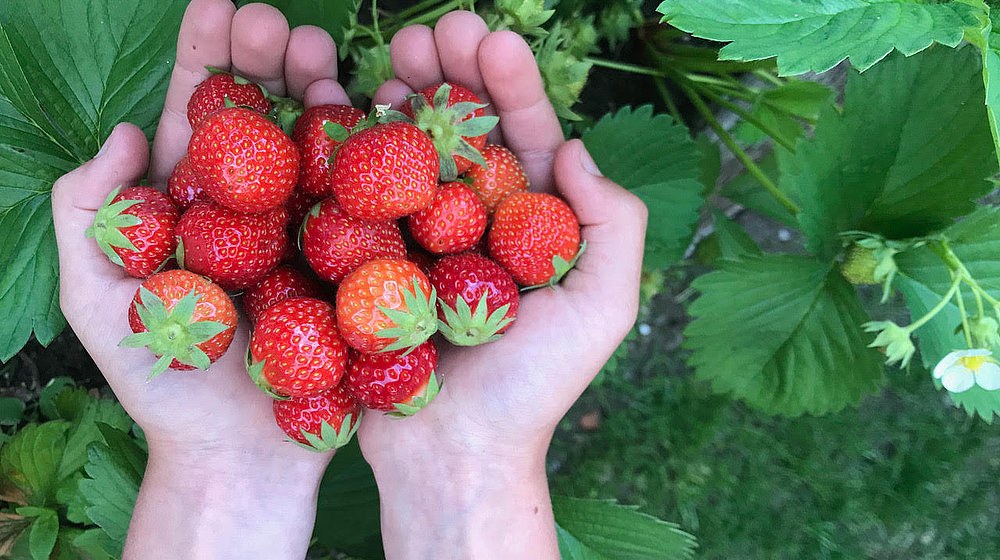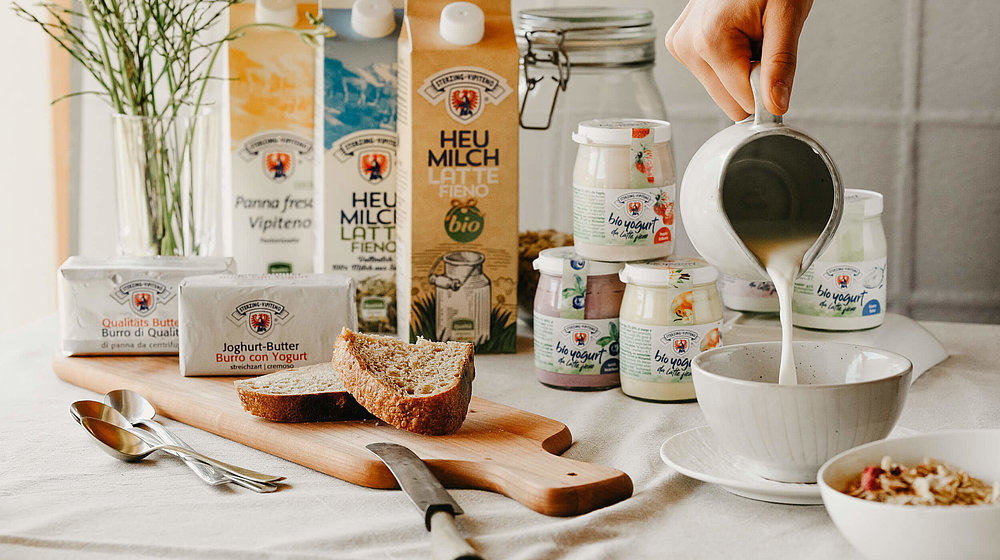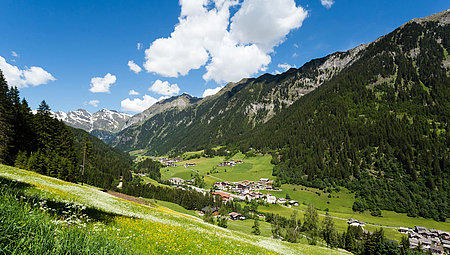 The finest dairy products from the Vipiteno dairy, for which the mountain farmers in the area have been supplying milk for more than 100 years. The cooperative then processes it into butter, yoghurt and much more.