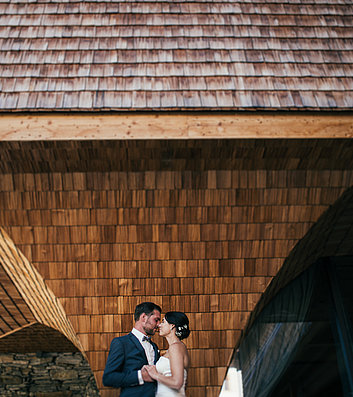 ROOM FOR PRECIOUS MOMENTS
BEING AT ONE, TOGETHER
SOUGHT FOR AND FOUND: YOUR WEDDING HOTEL IN ITALY.
Five stars. Two hearts. One love. For many years we have been accompanying newly-wed couples and their guests through the first hours and days of marital bliss. Attentive to detail and well thought out - from the menu cards to the music. From the decorations to the drinks. A luxurious yet homely ambience meets a colourful, culinary highlights. After the wedding ceremony in the nearby Ratschings church or on blossoming mountain meadows, celebrate in our wedding hotel in Italy until you are drawn back to your romantic lodge. Whatever you have in mind, we will find ways to make your dreams come true. Will you also say "yes" to the Tenne?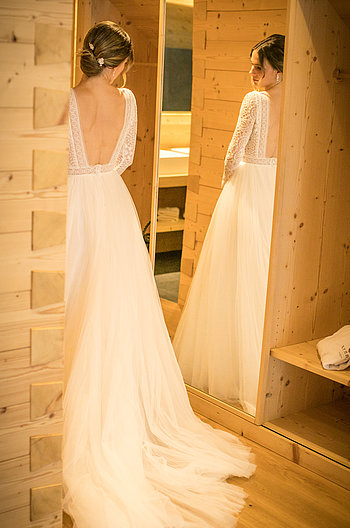 01
THE TENNE, EXCLUSIVELY FOR YOU. AN ATMOSPHERE FULL OF MAGIC.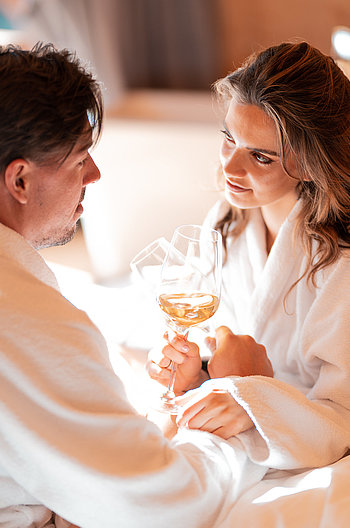 02
ALL GUESTS SAFE AT HOME IN THE LODGES. UNTIL THE CHAMPAGNE BREAKFAST IN THE MORNING.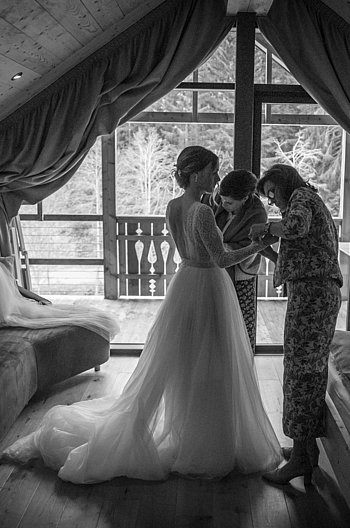 03
AT YOUR SIDE DURING PLANNING. FLEXIBLE AND WITH LOTS OF EXPERIENCE.
TOGETHER IS A BEAUTIFUL PLACE TO BE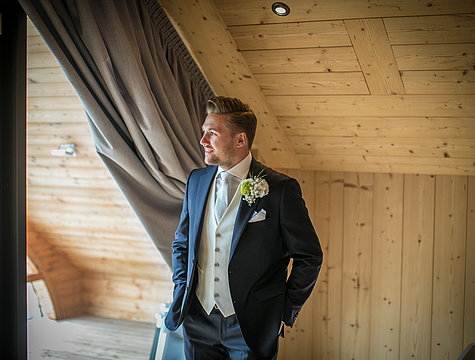 EVERY WISH BECOMES A REALITY. EVERY DREAM BECOMES A DREAM DAY.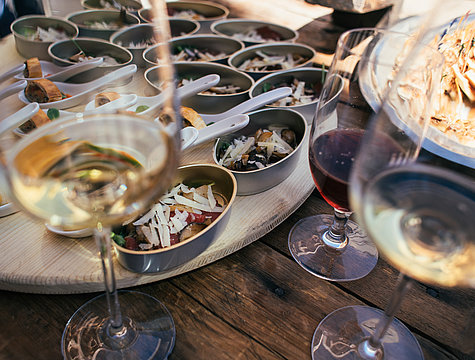 CULINARY WORKS OF ART FOR THE EYE AND THE TASTEBUDS.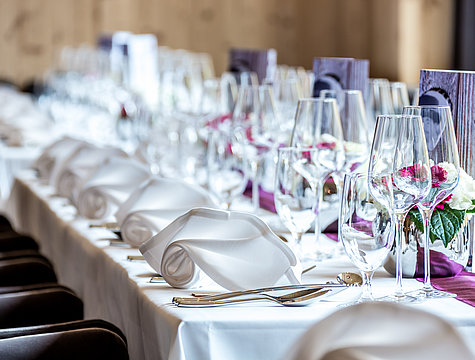 A WHOLE HOUSE FOR YOUR LOVED ONES.
WE HAVE THOUGHT OF EVERYTHING
THE RIGHT CHOICE
LET US CONVINCE YOU AND EXPERIENCE IT FOR YOURSELF.