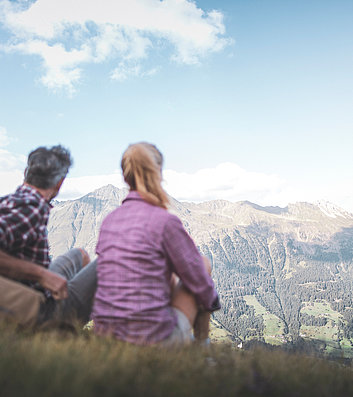 HIGH SUMMITS AND FRESH AIR
FROM EVERYDAY LIFE TO THE MOUNTAINS: YOUR HIKING HOTEL IN SOUTH TYROL.
Farmers harvesting hay and a sound of cowbells in the background. The summit cross glistening in the sun. And that irrepressible feeling of freedom. Sometimes it's straight ahead and sometimes straight up. Sometimes over lush mountain meadows and sometimes through a unique marble gorge. Our hiking hotel in South Tyrol is located next to the valley station of the Ratschings-Jaufen hiking area. That means that you can start hiking straight away or float up to the top with the cable car. You also have a passion for hiking? Then you will be in your element here.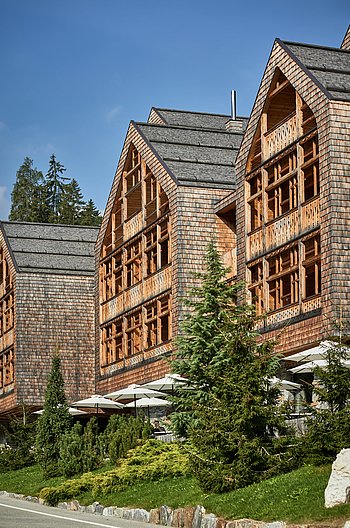 01
THE VALLEY STATION RIGHT NEXT DOOR. ONLY A FEW STEPS TO THE CABLE CAR.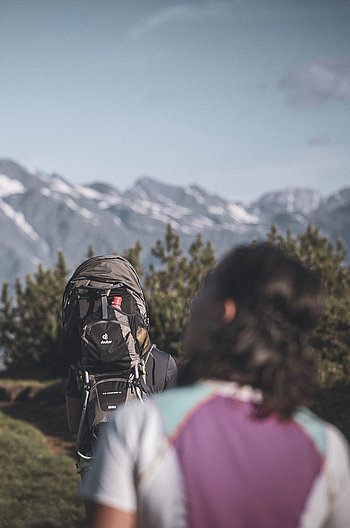 02
GUIDED BY OUR PROFESSIONALS. INTO A MOUNTAIN WORLD THAT TOUCHES THE SOUL.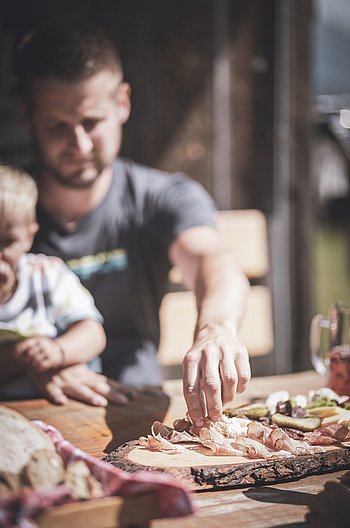 03
RUSTIC, HEARTY HUT FUN. A MUST FOR EVERY HIKE.
HIKING AND HAPPINESS GO HAND IN HAND OR FOOT IN BOOT.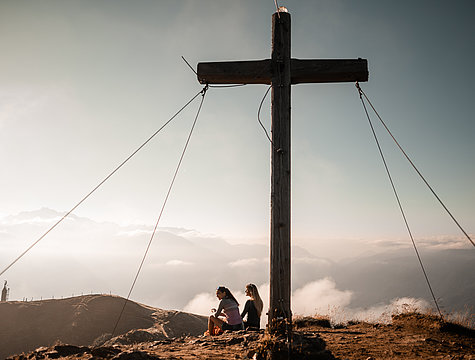 DISCOVER THE MOST BEAUTIFUL SPOTS WITH OUR HIKING GUIDES.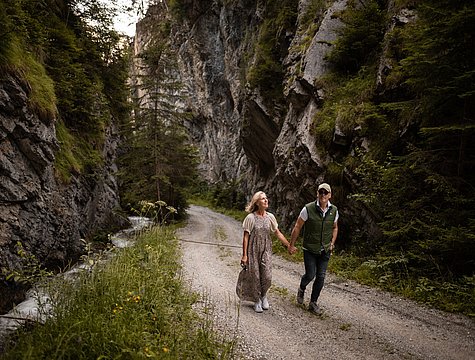 THE BEST OF THE ALPS: ALPINE PASTURES, PEAKS, GORGES.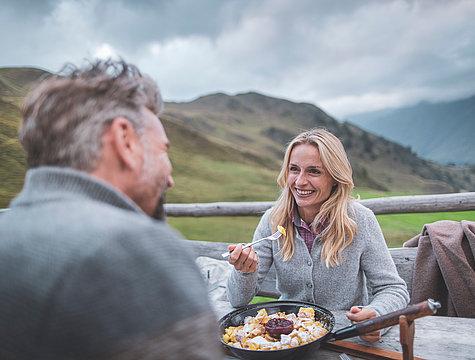 HEARTY AND SAVOURY DELIGHTS IN THE MANY RUSTIC ALPINE HUTS.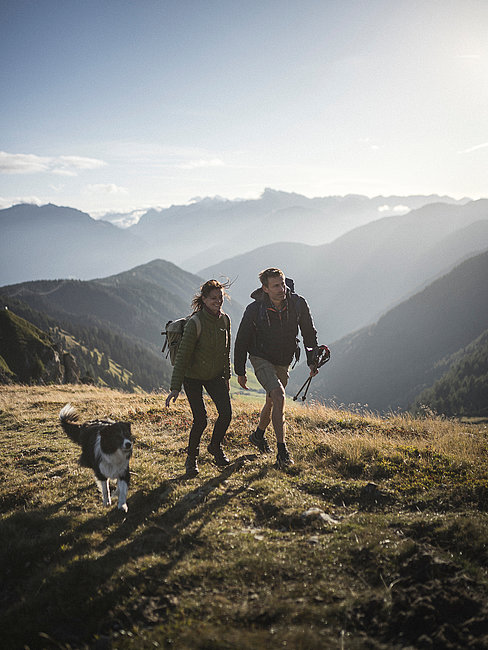 Hiking recommendations for our surroundings
The jewel in the valley Ratsching: the Gilfenklamm gorge. Where the river Ratschings broke its way through white marble. Only 6 km from the Tenne Lodges is the entrance to the gorge in the village of Stange. A beautiful short hike to Jaufensteg awaits you with spectacular waterfalls. We can also recommend the Ratsching mountain trail. Take the cable car up to the mountain station and then either left to the mountain huts Kalcheralm and Rinneralm or right via the mountain huts Wasserfalleralm, the Saxnerhütte and the Innere and Äußere Wumblsalm to the Klammalm and the end of the valley in Flading. Wonderful hikes are also offered in the neighbouring valley Ridnaun. Through the gorge Burkhardklamm to the mountain hut Aglsbodenalm or the challenging hike to the Seven Lakes.
WE HAVE THOUGHT OF EVERYTHING
THE RIGHT CHOICE
LET US CONVINCE YOU AND EXPERIENCE IT FOR YOURSELF.