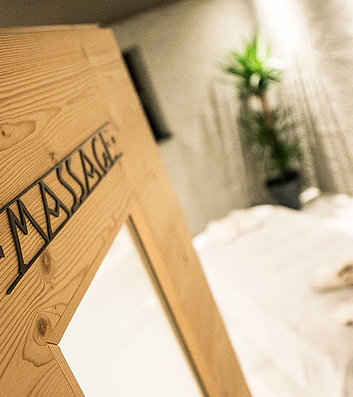 ROOM FOR PAMPERING MOMENTS
GENTLE HANDS, TENSE MUSCLES.
EXCITE THE SENSES, CALM THE THOUGHTS
A FEELING OF WELL-BEING THAT LASTS.
A beauty treatment is like a mini-holiday during your holiday. A little more relaxation and even more enjoyment. Taking time for yourself, letting go and surrendering completely. Whether it's a facial treatment, a manicure or a back massage – everything revolves around you and your well-being. Our highly-qualified ladies in the beauty department are looking forward to pamper you (appointments are available from Monday to Sunday). On Wednesdays, Thursdays and Fridays, our hairdresser is also at your disposal.
Beauty treatments – Phyto Art
Additional beauty treatments
Care for your hands and feet
Massage for legs and feet
Phyto Art – back intensive
Phyto Art – balance antistress
Phyto Art – sport energia
Phyto Art – alpine herbal stamps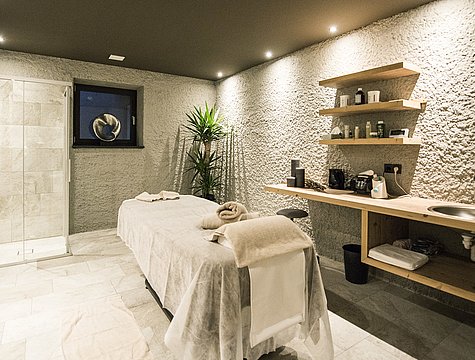 WE FIND EVEN THE DEEPEST TENSION AND EXPERTLY MASSAGE IT ALL AWAY.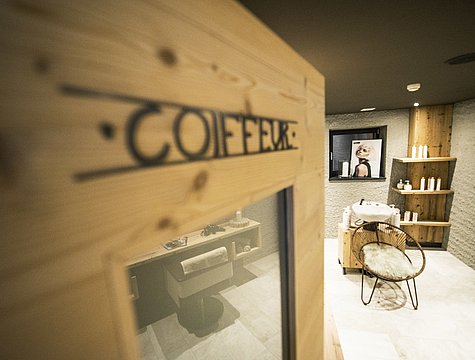 BACK TO YOUR BEST FROM HEAD TO TOE.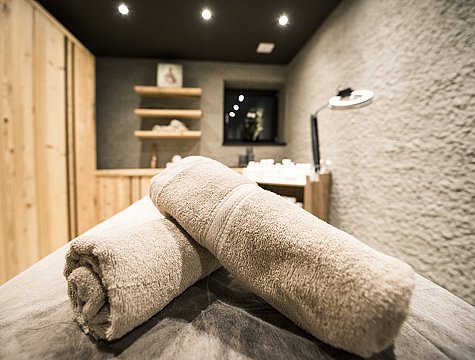 CARESSED BY WARMTH, CARRIED BY AROMAS AND CRADLED BY SOUNDS.
THE RIGHT CHOICE
LET US CONVINCE YOU AND EXPERIENCE IT FOR YOURSELF.