DIVE IN AND COME TO LIFE
FLOAT ALONG SURROUNDED BY NATURE.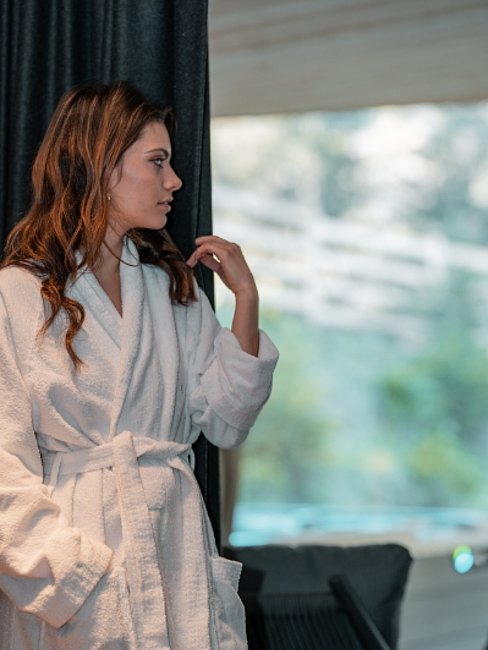 THE FEELING OF PURE HAPPINESS SOMETIMES SURFACES UNEXPECTEDLY.
Our water world. A place where many things flow together. Pools and panorama, warmth and a watery expanse. The perfect combination of open space and retreat. In the indoor infinity pool, you can float between larch shingles towards the Ratschings mountain world. Just a few steps away, the whirlpool outside offers bubbling moments of happiness in the open air.
YOU ARE ONLY
ONE SWIM AWAY
FROM A GOOD MOOD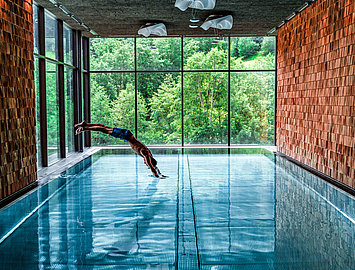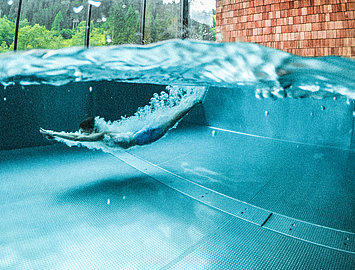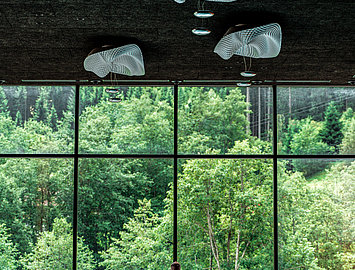 ON ONE WAVELENGTH.
Below, the valley station of the hiking and skiing area. Above, the peaks proudly reach for the skies. And in between? You, admiring the panorama from the edge of the pool. Where skiers carve their turns on the slopes in winter, and the meadows and forests glow lush green in summer.
At the same time, the relaxing bubbling of the outdoor Jacuzzi area. Surrounded by South Tyrolean natural stones, tired muscles are rewarded here after a day of skiing or a mountain tour.
LONG LAPS OF THE POOL LEAD TO A SENSE OF LIGHTNESS.
THE FEELINGS OF HAPPINESS BUBBLE UP AND VITAL ENERGIES GET FLOWING AGAIN.
THE BODY BECOMES LIGHT. SOFT AND SUPPLE FROM HEAD TO TOE.