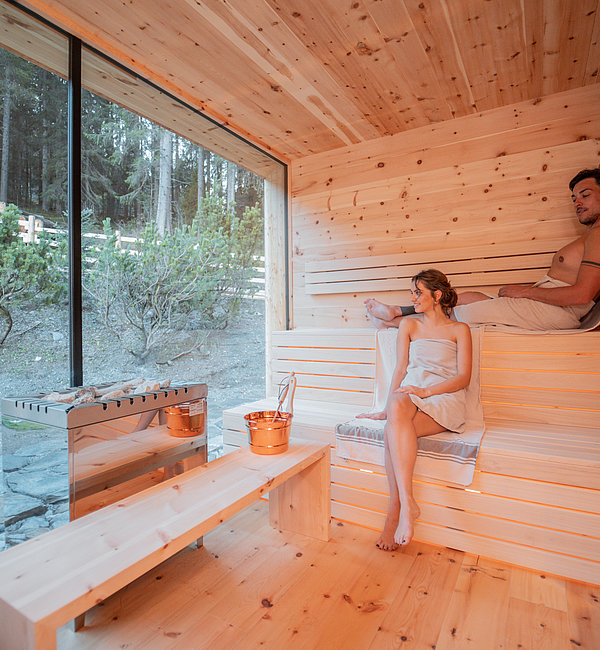 RELAXED AT THE EDGE OF THE FOREST
A DEEP-ROOTED POWER.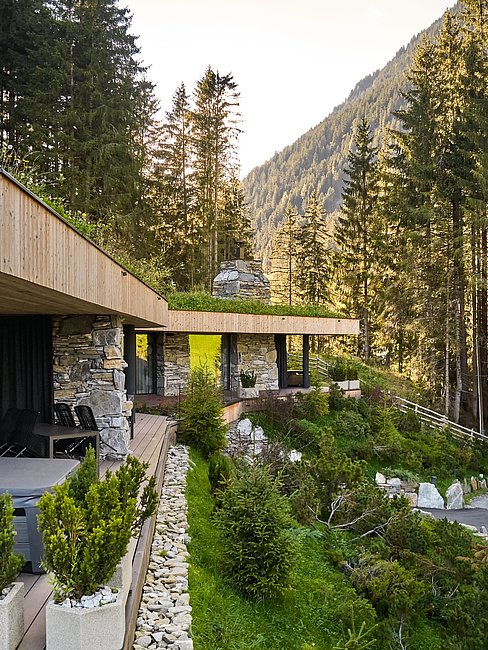 YOUR FOUNTAIN OF YOUTH AMIDST CENTURIES-OLD TREES.
Listen to the whisper of the forest and breathe in the scent of the fir trees. In the calm of the Ratschings forest and 2.5 kilometres from the Tenne Lodges, our four chalets are hidden away with their own little wellness oasis. A sunbathing lawn, a sauna and a relaxation room with a view of the treetops and peaks. Each of the four chalets also has a private, bubbling jacuzzi.
LISTEN TO THE SILENCE,
IT HAS SO MUCH
TO SAY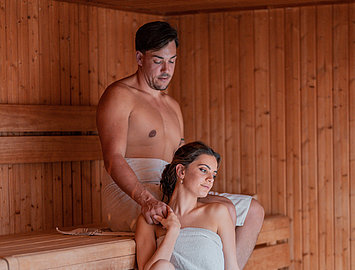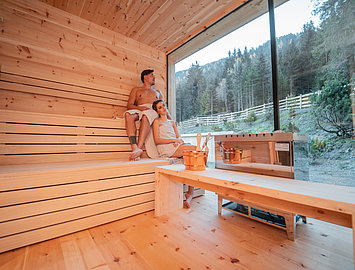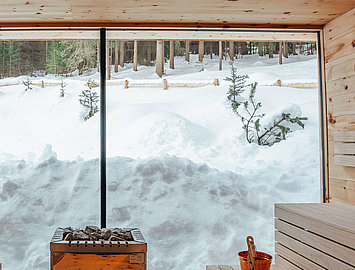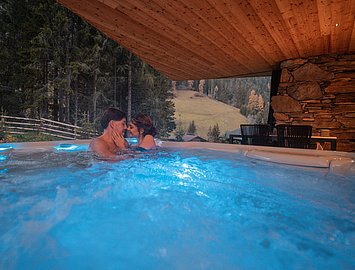 AT ONE WITH NATURE. FOREST WELLNESS GROUNDS YOU.
Relax among countless shades of green. Let yourself go in the care of the trees. Fill your lungs fill with aromatic air on the shared sun terrace. It smells of moss, of rain and of bark. "Forest bathing" in the whirlpool. Regenerate yourself while taking a sauna. In a Finnish sauna that you can often enjoy all to yourself. In the Tenne Chalets you will experience relaxation that lasts. As a chalet guest, you can also relax in the spa area of the Tenne Lodges, our spa hotel in South Tyrol - free of charge.
BATHING IN THE SUN WHILE LISTENING TO SOUNDS OF THE FOREST.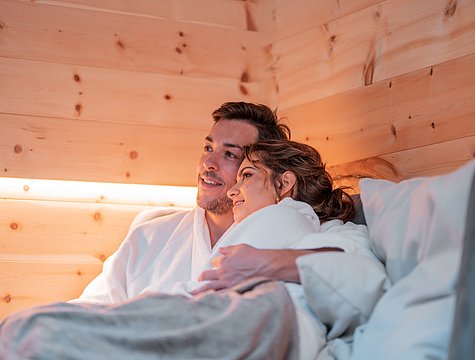 LEAN BACK AND DISCOVER YOURSELF AGAIN. YOUR ROOTS. YOUR INNER-SELF.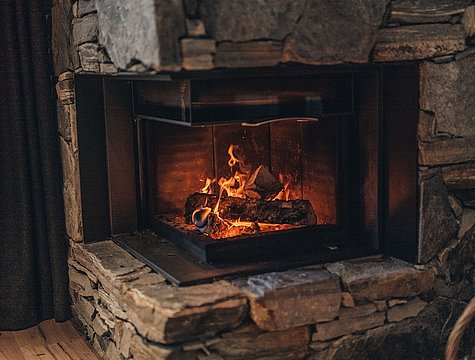 QUIET AS THE FOREST. HOT AS FIRE.
THE RIGHT CHOICE
LET US CONVINCE YOU AND EXPERIENCE IT FOR YOURSELF.