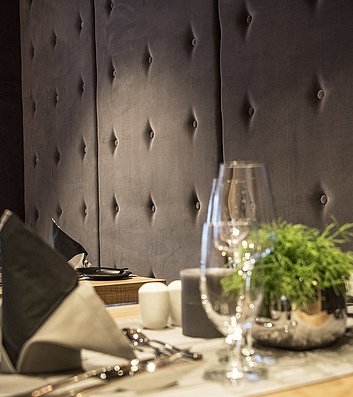 A spectacular ambience
For very special culinary delights.
Treat yourself to luxury
A break from everyday life. Pamper yourself. Experience taste explosions.
In the Tenne Lodges Restaurant we not only spoil our hotel guests, but external connoisseurs looking for culinary delights are also highly welcome. Just like our Tenne Chalets guests. At lunchtime we offer delicacies from the à la carte menu, in the afternoon from the bistro menu. In the evenings Mike Bräutigam and his kitchen team prepare 12 to 14 varied dishes every day. It is up to you to create your very own menu of indulgence. Central are always regional ingredients, extraordinary ideas and new creations. These are for example a potato gray cheese galette with wild herbs, chestnut pancake tartlets with yoghurt ice cream, fried chicken tortellini with nettle cream or a Campari pepper sorbet with chocolate cookies.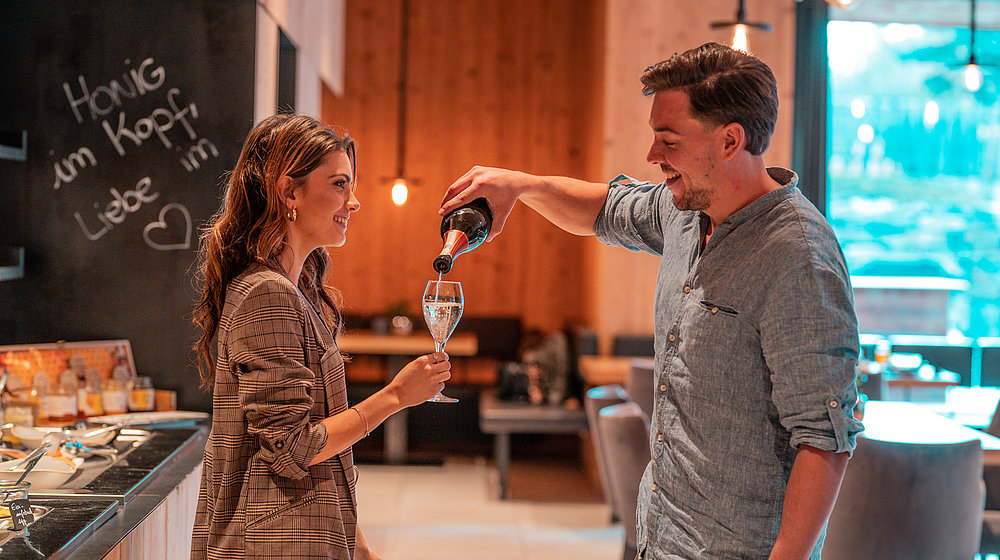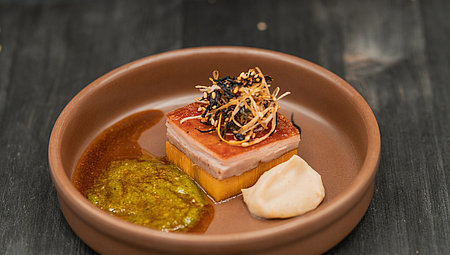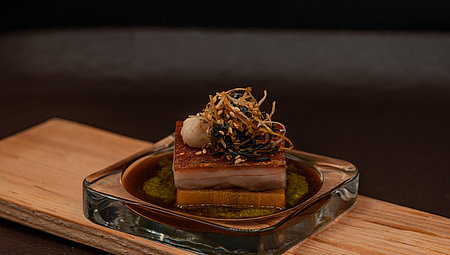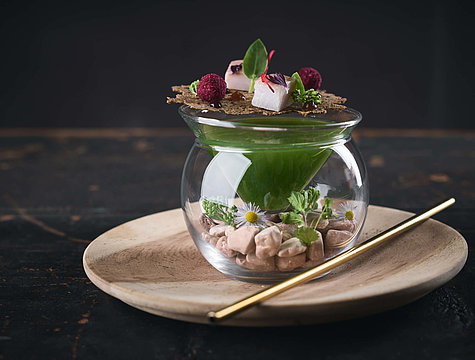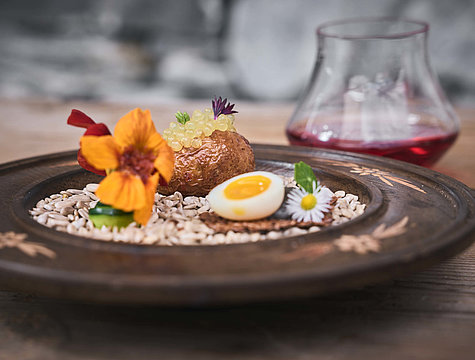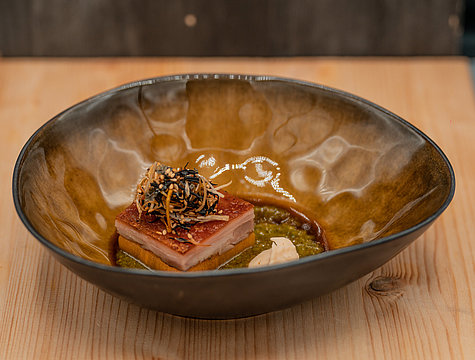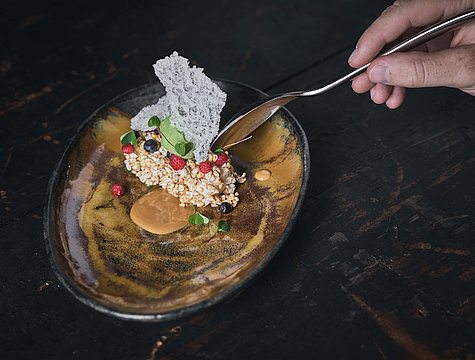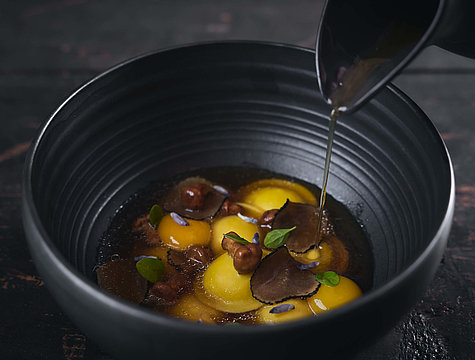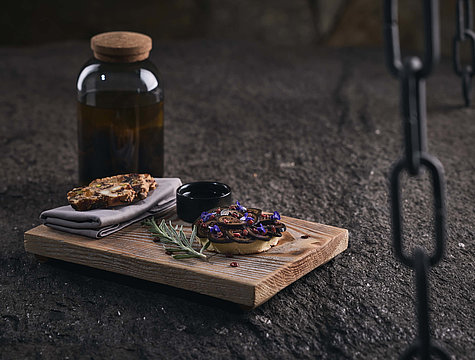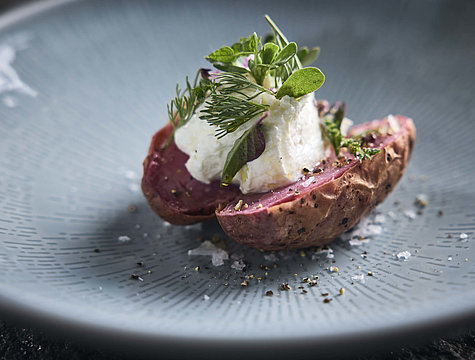 THE RIGHT CHOICE
LET US CONVINCE YOU AND EXPERIENCE IT FOR YOURSELF.