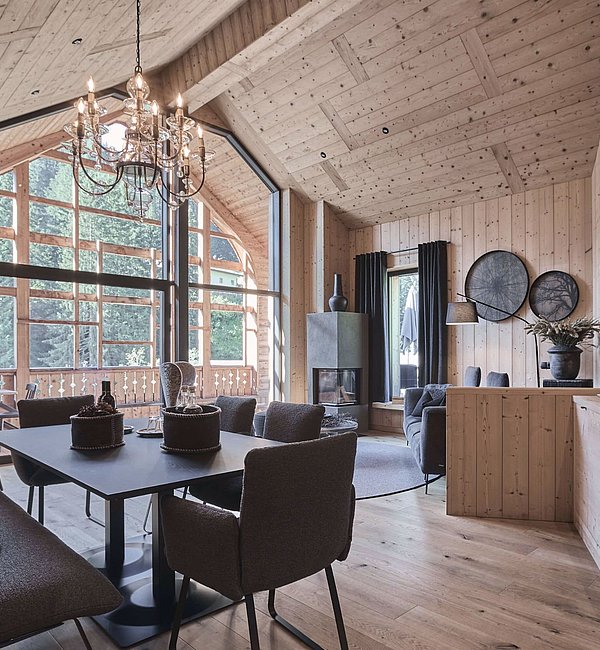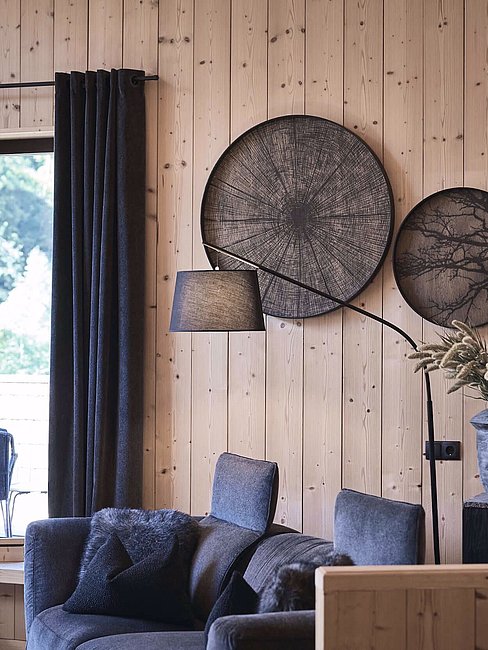 Our most luxurious lodge with extra living room.


two bedrooms on two floors
sofa, desk
telephone, flat screen TV
bathroom with double sink, hair dryer, shower and toilet
living room with dining table
kitchenette (four hotplates, kettle, coffee machine, fridge with freezer function, dishwasher and oven)
couch area with open fireplace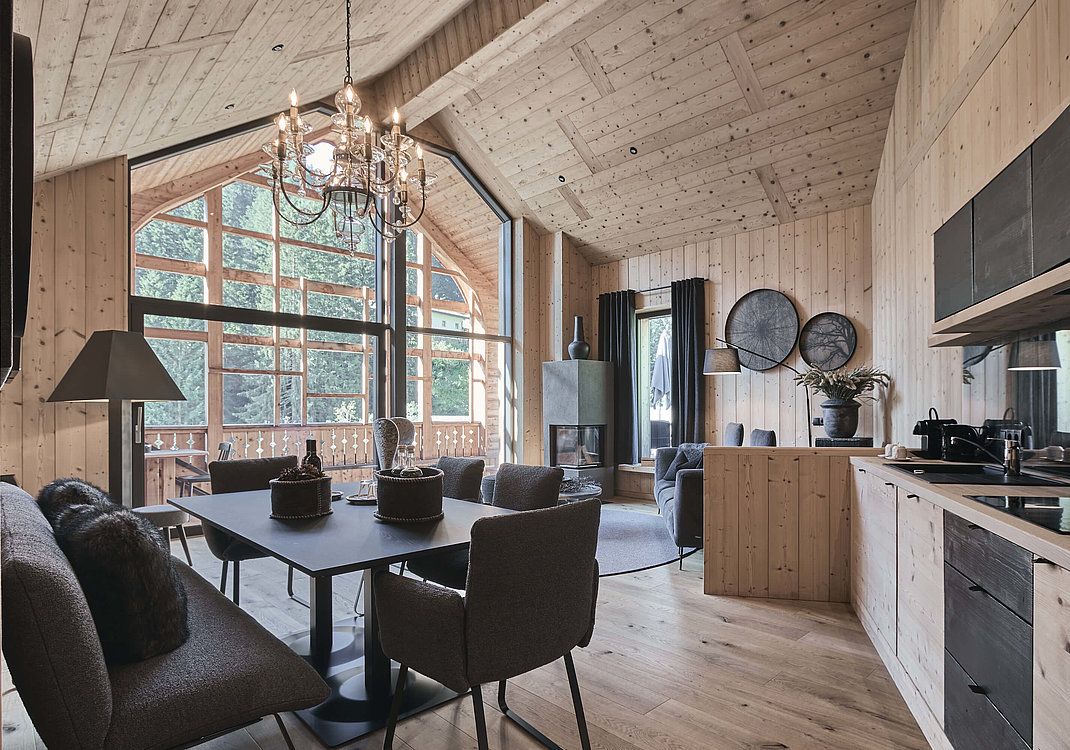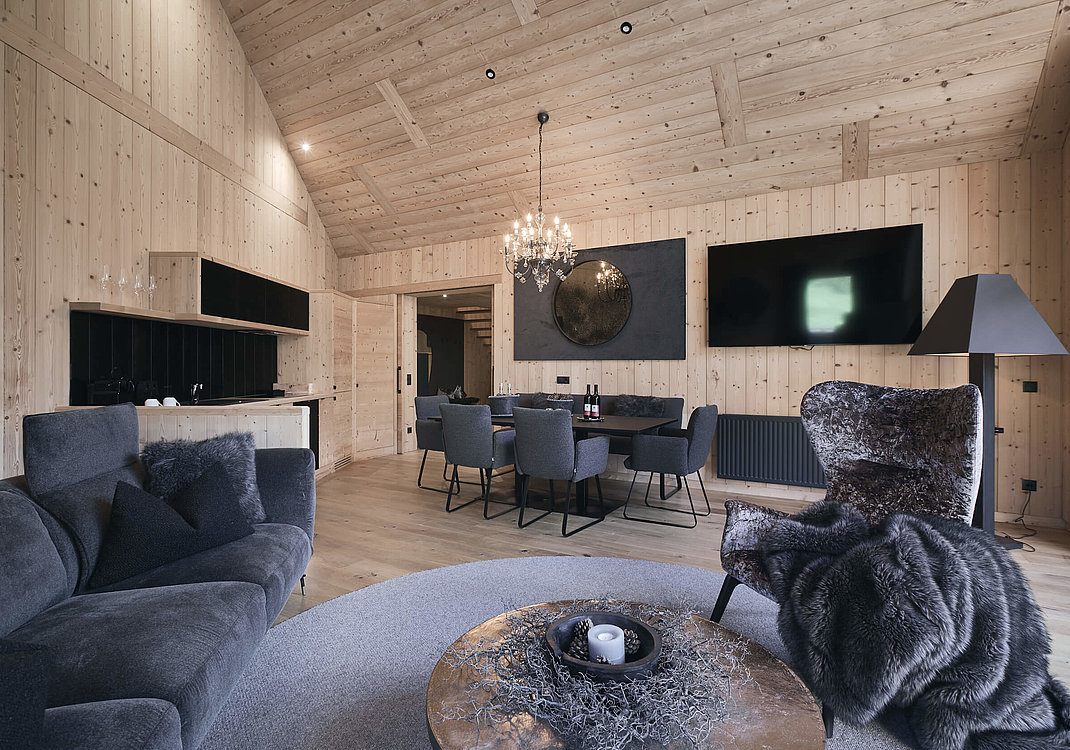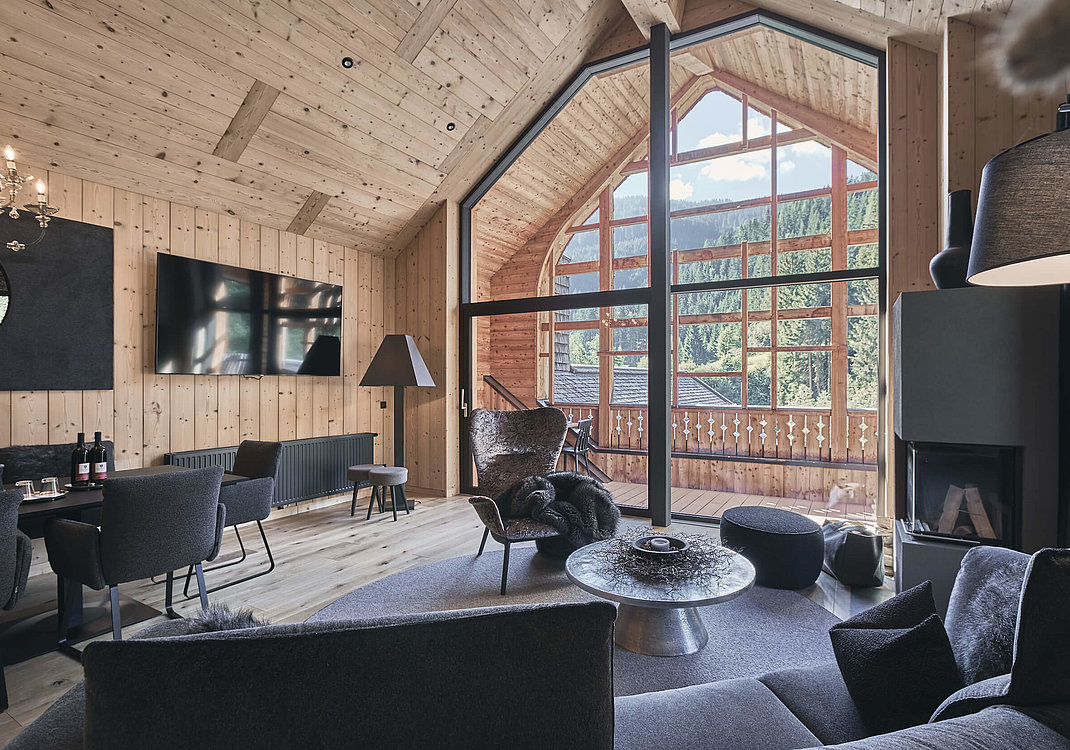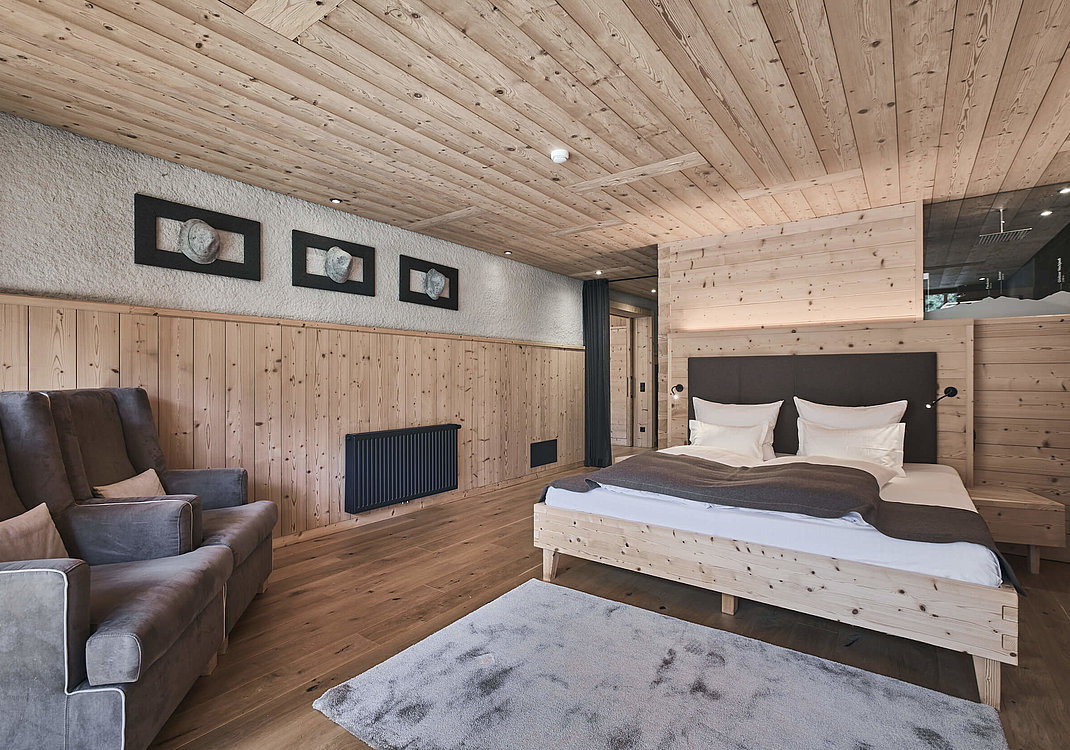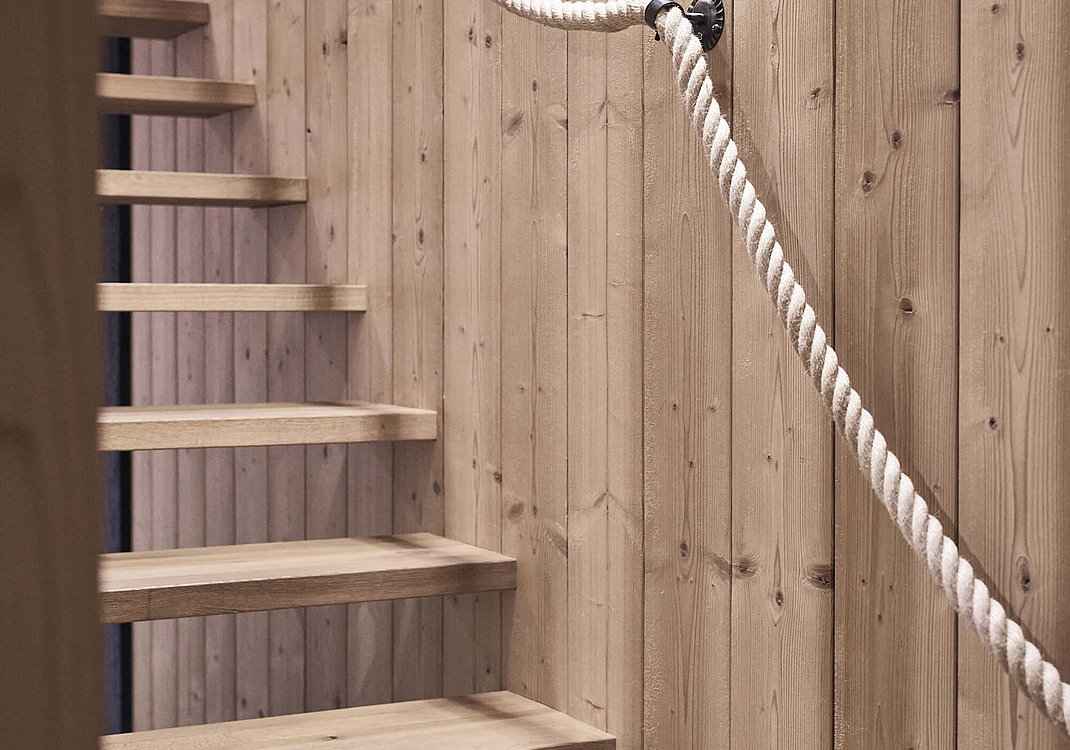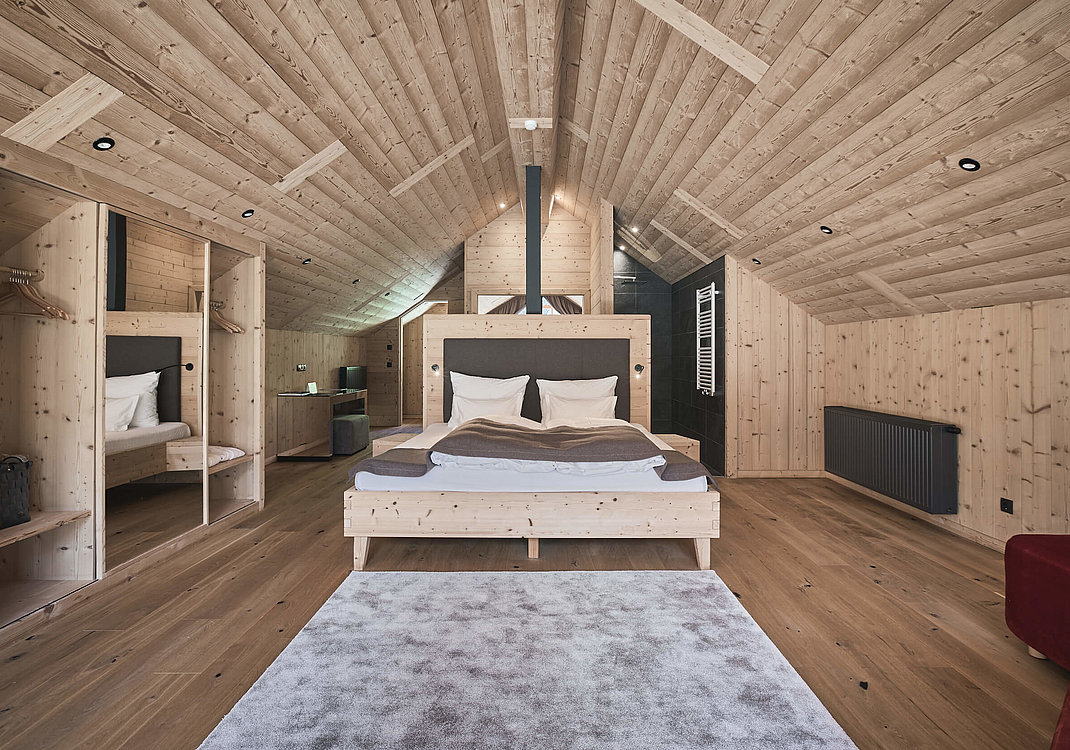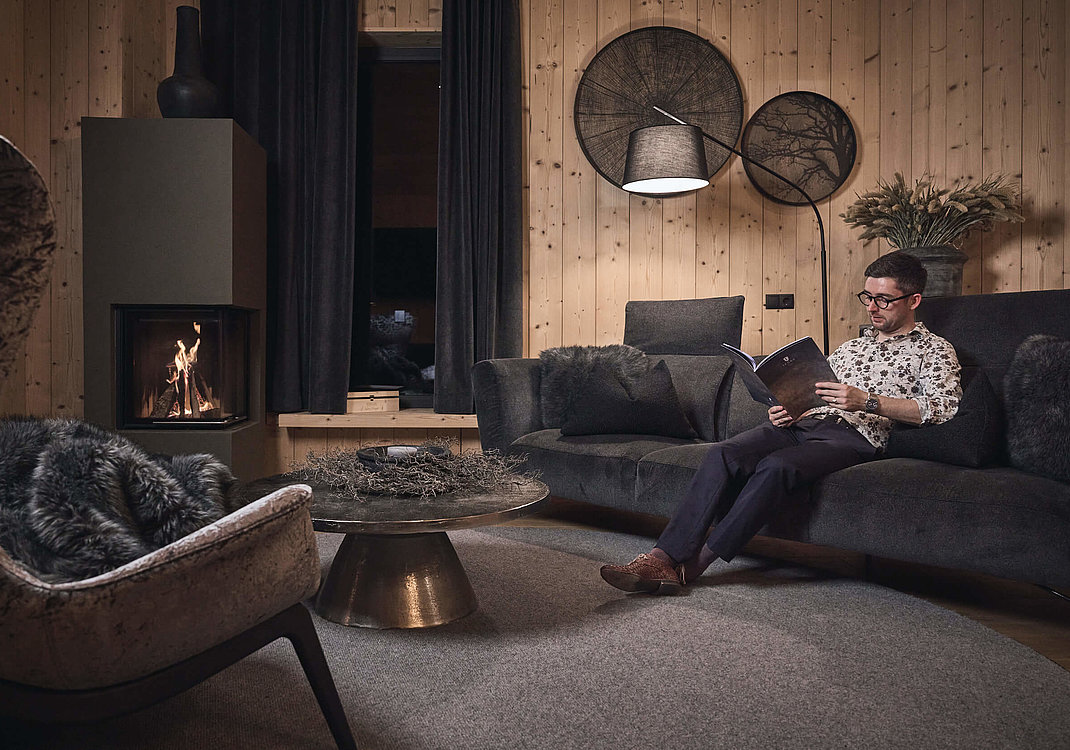 TIME SPENT IN THE FOREST IS NEVER WASTED TIME

incl. half board

on 2 floors (4th and 5th floor)

open fireplace, flooded with light

kingsize bed, balcony

additional living room
WE HAVE THOUGHT OF EVERYTHING
EVEN MORE SPACE FOR RELAXATION
AT THE HOTEL DIRECTLY AT THE VALLEY STATION.